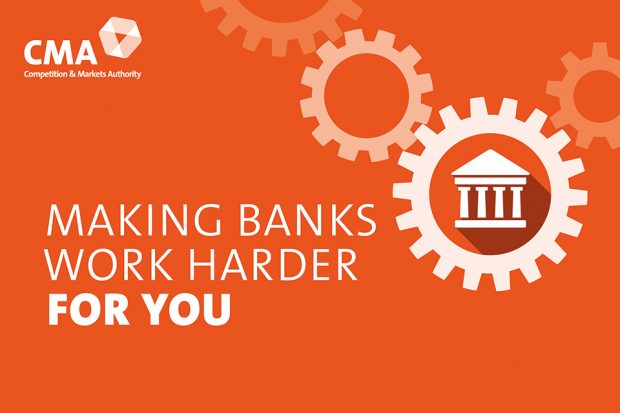 In February I blogged about CMA reforms that are making personal and business banking easier. Since then, we've been working with government, regulators and the industry, to make sure the benefits of these reforms are fully realised and that banks work harder for their customers.
In this blog, I'm keen to focus on how our reforms are benefitting small and medium sized enterprises (SMEs), provide an update on recent progress and look ahead to what's happening next.
Open Banking and the growth of 'FinTech' (Financial Technology) has the potential to change how we all bank. The changes are particularly useful for SMEs, making it easier for them to find the best deal.
So, what are the main changes and how are they making banking easier?
Open Banking
Between January and June 2018, as required by the CMA's Order, the nine largest banks in Great Britain and Northern Ireland began to roll out new features (common technical standards) to allow regulated third parties to access, with that customer's consent, current account information and/or initiate payments on behalf of the customer. There is still some distance to go before all banks bring their Open Banking standards up to the same performance level as their online and mobile platforms, but the benefits to SMEs will include:
improved information from finance platforms about sources of loans so that SMEs can get a fair deal when borrowing
integration of SME current accounts with cloud-based accounting software enabling, for example, easy reconciliation between accounts receivable and cash in the bank
Don't just take it from me, you can watch videos from the Open Banking Implementation Entity (OBIE) highlighting how regulated providers enrolled in Open Banking are using this initiative to benefit their customers. There are currently around forty providers enrolled in Open Banking, offering a range of different services.
Nesta Open-Up Challenge
We supported the Open-Up Challenge, which uses the potential of Open Banking to help small businesses save time and money, find better services and discover the intelligence in their financial data.
The challenge provides backing to innovative comparison tools that will improve banking for SMEs.
Information on banks service quality
Banks must now publish findings from comparable customer surveys, showing how willing businesses and individuals are to recommend their bank to others. This helps businesses considering opening a bank account, or looking for lending products, to easily research recommendations and compare offers.
The first survey results were published in August this year and are now being displayed prominently in bank branches and on their websites. There are separate results for business current accounts and personal current accounts, in Great Britain and in Northern Ireland.
Loan price and eligibility tools
The big four providers of loans to SMEs – RBS Group, Lloyds Banking Group, HSBC Group and Barclays – have developed tools, made available earlier this year, to make it much easier for SMEs to compare loan offers and find the best deal for them.
Current Account Switch Service (CASS)
This free service makes it significantly easier for SMEs to switch their current account. We secured an agreement with the operator of CASS to increase promotion of the service directly to SMEs, to increase awareness.
British Business Bank
Following our recommendation to BEIS, the British Business Bank has enhanced the information it provides to SMEs through the Business Finance Guide and is helping them understand their finance options, such as choice of banks and sources of finance to SMEs.
Looking ahead
Plans already in place for next year include:
The Nesta Open-Up challenge will be complete when Stage Two winners are announced, due by the end of the year. The judges are selecting a minimum of eight teams across three categories to receive Finalists Grants.
Open Banking will continue to develop next year, leading to greater functionality and innovation.
The second payments services directive (PSD2) will come into effect next autumn. This allows for the deployment of Open Banking to payment accounts beyond current accounts such as credit card accounts and e-wallets.
Over the next year we will continue to work with government, regulators and the banking industry to improve banking for all consumers and businesses.
Watch this space!