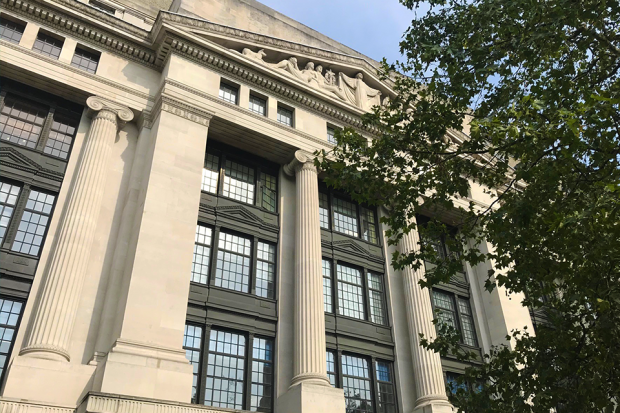 We're launching a new round of secondment opportunities for competition lawyers, starting on 3 December 2018.
Following the success of our first secondment programme, we are now accepting applications for the next round, which has been expanded to include barristers. The deadline for applications is Wednesday 10 October.
Our current intake is seconded from a range of firms including Linklaters LLP, Freshfields Bruckhaus Deringer LLP, Cleary Gottlieb Steen & Hamilton LLP, Sidley Austin LLP, White & Case LLP and Bristows LLP.
We believe our programme offers an exciting and invaluable opportunity for competition lawyers as they spend six months with us at the CMA, as well as their firms and chambers:
The programme encompasses work across all of our competition law functions, and is designed to offer a structured insight into the workings of the CMA.
Secondees have the opportunity to work within one or more of the CMA's Legal Service, Phase 1 mergers, State aid, Competition Act and Policy functions (including legal and policy work on Brexit), under the supervision of our senior CMA lawyers.
Secondees form an integral part of our multi-disciplinary teams and have the opportunity to play a key role in delivering the CMA's aims and strategic goals through casework or wider legal and policy work. This is an excellent opportunity to work with us at the CMA as the UK prepares to leave the EU, which will be particularly valuable to both the secondee and their firm or chambers.
Our secondments are open to all qualified lawyers (solicitors or barristers) with the right to work in the UK currently employed in a law firm or who are a member of chambers with previous experience working on mergers or Competition Act cases. We offer secondees a range of work suitable for their level of experience and provide training as part of the role.
Our secondments last for 6 months with two intakes annually on a rolling basis.
The CMA will contribute a flat rate to the cost of secondees, with further details available on request.
Firms or chambers that would like to put candidates forward should email a CV and cover letter for each candidate by 10 October 2018 to Ronan Flanagan, Natalie Rouse, Rosamund Browne and Josephine Mackintosh (at the contact details set out below). As part of the cover letter, each candidate should express any preference for exposure to particular types of work within the CMA, and confirm that they are able to spend six months with us. Candidates should be available to meet with contacts at the CMA during the week of 15 October to discuss the secondment. Please note we will not accept applications from agencies.
If you have any questions or would like to discuss the benefits of the programme, please contact any of Ronan Flanagan, Natalie Rouse, Rosamund Browne or Josephine Mackintosh on the numbers set out below.
Contact details for secondment programme queries:
Ronan Flanagan
Legal Director ronan.flanagan@cma.gov.uk 020 3738 6142
Rosamund Browne
Legal Director rosamund.browne@cma.gov.uk 020 3738 6177
Natalie Rouse
Legal Director natalie.rouse@cma.gov.uk 020 3738 6445
Josephine Mackintosh
Legal Adviser josephine.mackintosh@cma.gov.uk 020 3738 6307