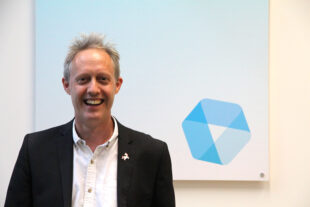 I have two main functions here at the CMA.  I head up our Remedies, Business and Financial Analysis professional group and I am our senior champion for Wellbeing and Mental Health. I find both roles challenging and rewarding and each contributes substantially to my pride in working for the CMA.
Of recent times, I've blogged rather more about the great work we are doing to promote wellbeing at the CMA, as set out in our new Mental Health at Work plan.  I thought it was time to redress the balance and write a few words about my "day job", particularly as *shameless plug* we are recruiting for various roles in my team, as the CMA prepares for the challenges and opportunities of leaving the EU, which will also see us move to smart new offices.
Firstly, I would like to apologise for the name.  It's a bit of a mouthful and is inevitably shortened to "RBFA" within the organisation.  The upside is that it does what it says on the tin - we spend our time developing remedies to tackle the competition and consumer problems we find, and we contribute business and financial analysis as part of the CMA's overall assessment of cases. It's this combination of the practical and the analytical that I find so stimulating about our work.
Another brilliant thing about our team is the diversity of professional backgrounds from which people join us.  My own experience is as an economist and public policy maker, with the CMA's predecessor bodies and at the Treasury.  A formative experience of remedies, for me, was with the Cruickshank review of banking services, where I worked on the recommendations which - after a long hiatus - led to the formation of the Payment Systems Regulator.  We also achieved more rapid change in getting rid of 'disloyalty fees' for ATM machines, which has saved customers millions of pounds (and has helped avoid many pointless walks to the 'right' cashpoint) by ensuring non-discriminatory access to banks' ATM networks. The ability to make a real difference to people's daily lives, as users of essential services, is an important motivation for me and many colleagues here at the CMA.
But I'm relatively unusual in coming from a public sector background. Within the team today, we have recruited colleagues from industry, accountancy firms, strategy consultancies, analytical and transactional roles in the City, as well as from the economic regulators and within other commercially and analytically minded parts of Government. We're also open to secondments and currently have two secondees in the team from an economic regulator and a monitoring trustee. It is unusual for a competition agency to have access to such an array of commercial and regulatory experience and it is a real asset for the CMA, and for us as employees to be able to learn from each other about how different types of organisations achieve results.
This breadth of skills and capabilities reflects the wide range of work that we need to get involved with – which is another attractive aspect of the job. For example, colleagues in my team have overseen the introduction of the pathbreaking Open Banking initiative that is using technology to change the way in which people engage with their banks.  At the other end of the spectrum, we have been analysing the profitability of key markets such as pharmaceuticals and energy.  Most of the team, at some stage or other, will work on merger control, where we offer commercial insights to the evaluation of issues such as whether the target company is a 'failing firm' and design and oversee divestiture remedies to preserve a competitive market structure. We also take seriously the ongoing monitoring, enforcement and review of our remedies, and have a small team focussed on ensuring that firms continue to comply with their obligations and that all our remedies continue to be effective and necessary.
Looking ahead, a big challenge for the CMA will be to take on the responsibility for evaluating State aid within the UK after Brexit.  As with other areas of the CMA's work, there is an important commercial dimension to this, and I expect our team to be fully involved. Another exciting development is the establishment by the CMA of a larger presence in Edinburgh.  Two of my directors, Colin Garland and Susannah Meeke, have relocated to Scotland and we're keen to recruit further into that office.
I hope that gives you a flavour of the work we do and - if you're thinking about a change of scene - maybe you'll think about the CMA as a future employer.  We're holding Open Days in London and Edinburgh in early September, so please come along, if you're interested in joining us.
Find out more about our open vacancies on Civil Service Jobs.