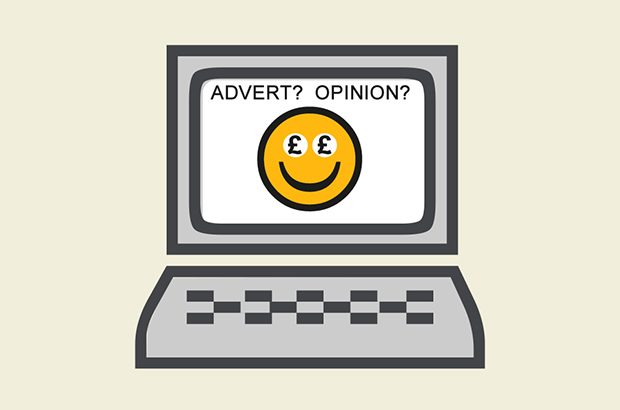 You're about to go on holiday but aren't sure what accommodation to book. Do you go for the beach front apartment or the smart hotel in the old town that's close to the best restaurants and bars?
Decisions, decisions…it's often hard to know what to choose.  Like many of us, you read about the experiences of others in online reviews and blogs. They're trustworthy, right?
Well, you'd hope so as over half of us (54%) use online reviews, and about 6% of us also check online blogs or videos before parting with cash and making a purchase. What's more, some people take what they read at face value: according to Ofcom's 2016 Adults' Media Use and Attitudes report, one in five of us believe that if a website is listed on a search engine results page, it must contain accurate and unbiased information. There's a risk that this faith can be manipulated.
We've researched the market and the good news is that consumers find these reviews and endorsements valuable. Most of the time purchases match expectations. However, during the course of our work we heard about some practices which have the potential to undermine consumers' trust, such as:
fake reviews,
genuine negative reviews not being published, and
bloggers or reviewers not being upfront about when they've been paid to endorse a product or service in their blogs, vlogs or other online publications.
So what has the Competition and Markets Authority (CMA) done to help ensure that you can trust these online reviews and endorsements safely?
We've made it clear to businesses, review sites and marketers that misleading online reviews and endorsements are unacceptable by:
writing an open letter to online reviewers, bloggers, vloggers and marketing agencies with clear guidance on the law
making a short-term loan provider and 2 marketing companies ensure online advertising is clearly labelled
stopping a marketing firm from writing fake reviews, and getting them to agree to remove those already posted
working with 5 review sites to improve their practices and give people a more complete picture when making buying decisions
producing advice for businesses on how to comply with consumer protection law around online reviews and endorsements
And what should you do as a consumer?
Make the most of online reviews by properly researching what is being said about a product or service, look at reviews from more than one source and seek out a range of opinions.  Keep your eyes open and if you suspect a review isn't genuine report it to the site hosting it.
Decisions, decisions…making the most of online reviews and endorsements can help you make the right choices.
We've made a short animated video that explains more about our work in this area.
For more information on the CMA's work around online reviews and endorsements go to: http://bit.ly/CmaOnlineReviews