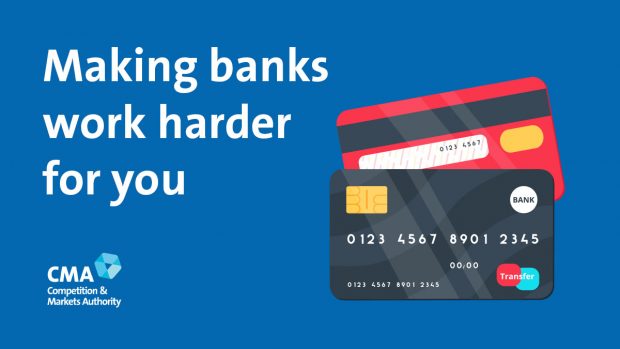 It's now 2 years since most of our reforms to the retail banking sector came into effect, following our 2016 investigation. These were designed to make banks work harder for their customers – both individuals and small and medium sized enterprises (SMEs).
One reform, open banking, we envisaged would be transformative: providing the opportunity for new providers to come in and find new ways to meet peoples' and businesses' needs.
In this blog, I'll reflect on how our banking reforms are benefiting customers and take a look forward to what further developments we can expect this coming year.
Open Banking
I'll start with open banking and the question of whether it has lived up to the CMA's expectations.
Open banking might not mean much to the man on the street but the functionality of open banking increasingly sits behind many of the products and services used by individuals and SMEs.
In January, Open Banking reported that there are now over 1 million users of Open Banking services. There are also over 200 providers, over 130 of which are third party providers, with over 60 of these with products in the market, with this growing week by week.
On the question of impact, it is worth noting that while the open banking requirements came into effect 2 years ago, it was only in Spring 2019 that the mandated providers (the CMA9) enabled the use of open banking by mobile telephone ("App-to-App" functionality). This vastly improved the open banking user experience and has already led to substantial increase in usage.
While much has been achieved in the last year, as highlighted in Open Banking's 2019 Review, I am confident 2020 is the year where we will start to see the true potential of open banking being realised.
We will see the final implementation steps put in place, alongside further improvements to how easy it is to use open banking. There will be continued growth in the open banking ecosystem, which will bring new, innovative products and services. This will in turn will drive adoption and encourage the development of even more services, creating a virtuous circle.
My confidence is informed by initiatives such as Nationwide Building Society's Open Banking for Good challenge and the Nesta Open Up 2020 challenge.
Participants in these initiatives are looking to create solutions using open banking that will improve financial capability and help people better manage their money. Examples of innovation include Quickfile which provides SME accountancy services using SME transaction data and Experian/Molo's use of customers' open banking data to provide affordability checks for mortgage applications.
Furthermore, having relocated to Edinburgh in 2018, I have been struck by the innovation and energy displayed by the Fintech sector here in Scotland, much of which is using open banking to address issues of financial vulnerability and exclusion.
2020 will provide a solid platform from which open banking can continue to develop and deliver the transformation to the banking sector that it promises.
Service Quality Indicators
This week the fourth set of current account customer satisfaction results were published, with the aim of helping people to make an informed decision on which banking provider is right for them.
These show a wide variation in the willingness of personal current account (PCA) customers to recommend their bank/building society to friends and family. There are similar patterns in the business current account results - with 82% of customers saying they would be extremely or very likely to recommend the highest ranking bank to other SMEs, compared to 41% for the lowest ranking.
Such wide variation in scores highlights the benefits to customers of finding a bank that best suits them. I am also interested in seeing what strategies banks and building societies, particularly the lower ranked ones, will be implementing to better meet their customers' needs.
We've also been conscious of the importance of the results being clearly visible to banking customers. We required publication in all bank/ building society branches and on their websites. Last year we undertook research to assess how these obligations were being met. Overall, compliance was good and where our research indicated otherwise, we have highlighted these concerns with the relevant provider to ensure they are addressed.
Overdraft alerts
Our market investigation required PCA providers to send alerts to customers before charging for unarranged overdrafts.
The benefits of our interventions in this area include:
banks/building societies have reported to us that between 42% and 85% of customers who received an alert have avoided charges as a result
banks/building societies have committed to refunds of over £17m in relation to breaches of the alert requirements, since they were introduced in February 2018 (we are monitoring the provision of these refunds to make sure customers receive them)
Banks and building societies have also recently provided us with a final compliance report for the alert obligations. We are reviewing these to assess whether there are any further breaches for which we need to take action.
In December 2019, our alert obligations were transferred to the FCA, meaning that customers will continue to benefit from these important protections, while also ensuring banks/ building societies are not burdened by dual regulation.
Conclusion
Much has happened in the last year. The hard work put into developing the open banking platform is now starting to bear fruit, with 2020 promising to be the year from which we will start to see widespread take up of the more popular applications.
We will continue to monitor compliance with our obligations and take active enforcement action when this is needed. Our reforms have already delivered important benefits to people and small businesses and I believe there is more to come.