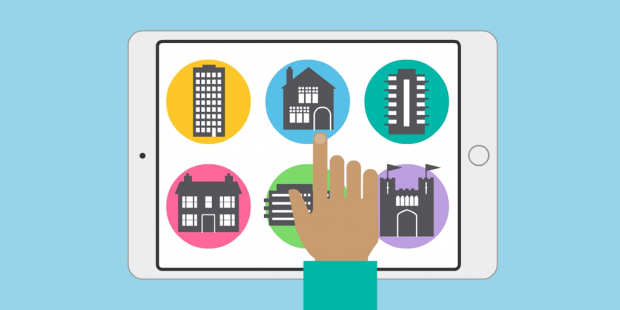 I find it tricky to book a hotel room, a B&B, or a holiday apartment.  There's so much to decide.  What's the best location? Do I need a swimming pool? Does it have parking? Is the place clean, comfortable and (occasionally) luxurious? And how much will it all cost me?
Like many customers seeking a great holiday deal, I rely on the internet to answer my questions.  That includes the myriad of accommodation booking platforms – online travel agents, holiday lettings sites, peer-to-peer accommodation sites and meta-search engines (that search everyone else's sites).
There are (apparently) always lots of people looking at the rooms I'm interested in, and it seems as though that last perfect room will disappear if I don't book right away. When it comes to securing a dream getaway, the pressure is on.
I'm not alone in my quest to find a good room and a good deal. And I'm not the only one with a fear of missing out.   It is important businesses don't take advantage of this or unduly add to customer pressure.  This is why, at the Competition and Markets Authority, we are telling all online hotel booking sites to treat their customers fairly.
Today, we're publishing a set of principles. Based on the findings of our recent investigation into online hotel booking sites.  In that investigation, we got commitments from some of the biggest hotel booking sites to avoid practices which could be misleading to customers.
Now we're calling on all online accommodation booking sites, including search engines, big hotel groups and short-stay apartment rentals, to ensure they're complying with consumer protection law when it comes to sales tactics and promotions.
So, what does this mean in practice for you as a business?
Here are some do's and don'ts to guide you:
Do
be transparent about rankings and 'premium' listings - if the money the business earns affects the search results make it clear for the customer to see
show customers the total price up front so they are clear on the cost of the purchase and aren't stung by hidden charges
be honest and tell the whole story if using availability or popularity messaging (for example, "Only 2 rooms left at this price to book on this site", "15 people looking at this hotel for a range of different dates")
Don't
use misleading strike-through prices and discount claims; discounts must be genuine and compare the same types of rooms for the same stay dates.
hide unavoidable charges, like city taxes and resort fees, until late in the booking process
Looking ahead
We are giving everyone in the online hotel booking industry until 1st September 2019 to have made the necessary changes.  We'll be engaging actively with key players to make sure they're doing the right thing by their customers and we're serious about taking further action if we find businesses aren't. Businesses who don't comply with consumer law risk enforcement action through the courts.
Read our principles to get a more detailed steer on what you can and can't do when it comes to selling travel deals online, and if you are in any doubt about whether your business practices could be breaking consumer law rules, seek independent legal advice.