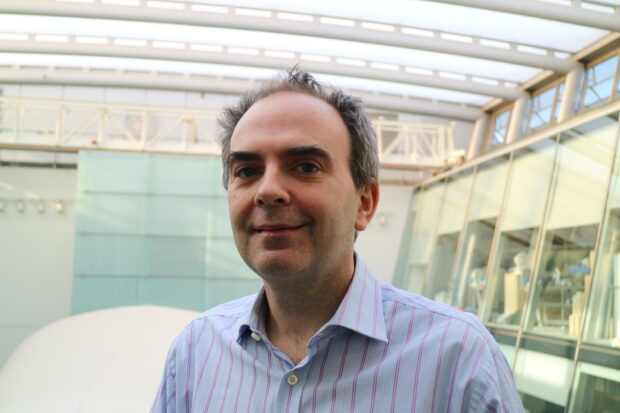 As someone interested in business or finance, there is an almost dazzling range of options open to you. What you may not have thought about is working in the public sector – which might not seem at first to be the place in which business and finance are likely to thrive.
However, in reality, there are many ways in which central government and in particular regulators such as the Competition and Markets Authority (CMA) support a well-functioning economy, and deliver real benefits for UK business and consumers.
We can't do this without people who can understand and analyse how business works, how firms make money, and how they deal with consumers - whether through prices, contract terms or the choice of products that they offer.
At the CMA our aim is to make markets work well for consumers. We do this by enforcing competition law, so those companies who want to do the right thing don't face unfair competition.
We review mergers, to test whether they will make outcomes worse for customers of the merging companies. And we have the power to look at markets which are not working and review whether we can make competition work better.
Recent big markets we have looked at include energy and banking, but also smaller markets which really matter to the people who need them, like funerals and care homes. After Brexit, responsibility for some of the larger pan-European work will transfer to the CMA from the European Commission.
Where do you come in? We have a team called the RBFA team (Remedies, Business and Financial Analysis) which works with economists and lawyers to provide evidence to decision makers in the CMA. The RBFA team analyse information obtained from companies to determine what they do and where they make their money.
We work across all sectors of the economy, large and small. Our work recently has involved:
reviewing data provided by Sainsburys and Asda to understand the likely effects of a merger
understanding how companies use products like iZettle, to understand the consequence of an acquisition by a larger company (Paypal)
comparing the prices and costs of companies across the care homes sector, to understand why some are making high profits and others are going out of business
measuring the costs incurred by drug companies, to understand whether some producers are breaching competition law by pricing too high where they don't face competition
preparing financial data on large companies and the market, to help with measuring the cost of finance for companies under investigation
As an intern, you will get to work on similar cases: to process, review and analyse data and documents - to make your own interpretations and support decision-making by others. You will also get great insight into how both the public sector and businesses work, to help you identify the right career for you.
Apply by 11 March for the RBFA internship on the civil service jobs site