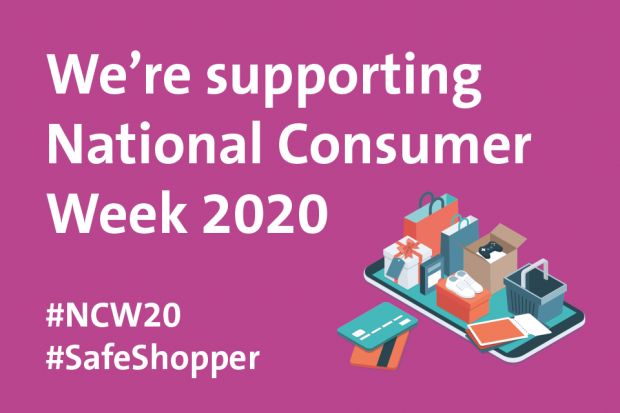 An estimated 87% of UK shoppers buy domestic goods or services online. Most of the time they're happy with what they buy and the service they receive. But this isn't always the case, and as more people are shopping online during the pandemic, complaints have risen.
Given the likelihood that we're all going to continue buying things online more and more frequently, we want to help you to make informed choices when you do. It's also important that you understand what to do if something goes wrong and where to go if you can't solve the issue on your own.
Knowing what to look out for before you buy will help save you time and money. But, even the most diligent shoppers can have problems and need help to resolve them – especially when it comes to online purchases.
1 in 3 people (33%) don't think there's a difference in their consumer rights when buying online compared to buying in a store, and another 1 in 8 people (13%) believe consumer rights are better when buying from the high street.
But you actually have stronger rights on returns for online purchases than you do if you're buying them in person.
This is just one of the reasons why we're taking part in this year's National Consumer Week. Over the next 7 days (16-22 Nov) we'll be working with Citizens Advice and other consumer protection partners, to make sure you know what your rights are, what you can do if something goes wrong and where to go when you can't solve the issue on your own.
So, keep an eye on #NCW20 and #safeshopper for tips you can put into practice right away.
Advice and further information
Visit www.citizensadvice.org.uk/NCW20 for all the information you need to understand your rights, and how to resolve problems, when shopping online.
Or, contact the Citizens Advice Consumer Service at 0808 223 1133 if you have a consumer problem you're struggling to solve on your own.
For a Welsh-speaking adviser contact: 0808 223 1144
If you want to report an international scam, visit econsumer.gov to file a complaint.