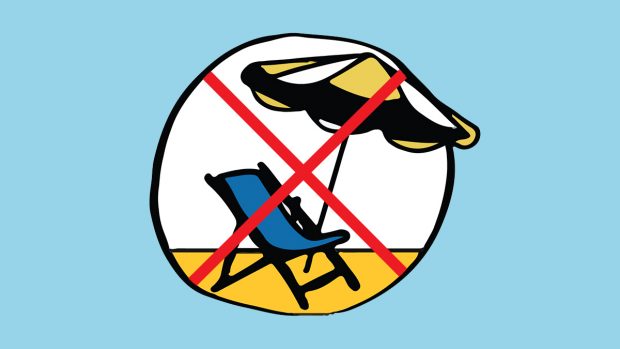 With the summer holidays fast approaching, many of us are getting ready for a break in the sun. But what if the worst happens and you need to cancel your booking? No-one wants to cancel a holiday but if you have to, you shouldn't lose out more than is necessary.
This blog explains what consumer law means for deposit and cancellation fees, and how you can make sure you're being treated fairly.
What we mean by 'fair terms'
Under consumer law, businesses must make sure their terms are fair. If a term is considered unfair by a court,  then it can't be enforced against the customer even if they have signed up to it. It is particularly worth looking out for unfair terms with deposit and cancellation fees.
Businesses are entitled to ask customers to pay a fee if they cancel – or to keep some of an upfront deposit – to cover their losses. But the amount they keep must be in proportion to what they are actually losing as a result of a cancellation.
Terms and conditions that don't follow this approach – for example, where the business keeps a large upfront deposit which bears no relation to its losses – are likely to be unfair. As a general rule, deposits should only be a small percentage of the total cost.
In practice this means that if you cancel a booking and a business resells it, you should be entitled to some money back. Travel firms can either use a case-by-case system, where people are refunded if and when a replacement booking is made, or they can have general terms and conditions based on how likely it is that they will be able to resell any cancelled bookings as the date of the booking approaches.
Both approaches can be fair under the law, so long as customers are getting back a reasonable amount.
What you can do if you think a business has treated you unfairly
1. Talk to the business

You are entitled to challenge the business and ask them to justify what a fee covers. Remember, even if you signed or agreed to something, this doesn't necessarily mean the terms are legally binding if they are not fair under UK law.
2. Contact a consumer advice body
If you think a businesses is keeping more than is fair, you can go to Citizens Advice and get advice from their consumer service on 03454 040506 or 03454 040505 for Welsh language speakers. Consumers in Scotland can call Consumer Advice Scot on 0808 164 6000.
Alternatively, you can report an issue to your local Trading Standards Office. There are also independent companies – some of which offer free assistance - that may be able to help you to resolve your issue.
3. Seek legal advice
If you still feel you've been treated unfairly, you have the right to escalate your complaint. Customers can take an issue to the small claims court where the amount at stake is not more than £10,000.
Our role
As the Competition and Markets Authority, we believe that most companies want to do the right thing, but some might struggle to understand the rules on what's legally fair. Previous research found that less than half of UK businesses know the rules on unfair terms well.
That's why we've been running our "Small print, Big difference" campaign to encourage the holiday and tourism sector and businesses to 'check in' on their terms and conditions. We have been working with partners such as ABTA – The Travel Association, UKHospitality and the Specialist Travel Association (AITO) who are helping us spread the message and make sure businesses are being fair with their customers.
Unlike the other government-funded agencies listed above, the CMA isn't set up to provide advice on your individual issues or complaints. We are responsible for taking wider action to tackle problems that affect consumers as a whole, aiming to improve things for people right across the UK.
If you think you've seen an unfair term that might be a common problem with businesses in a particular sector, or indeed any other unfair or anti-competitive practices, you can draw our attention to it by completing our notification form.

For advice for businesses, visit our fair terms campaign page.