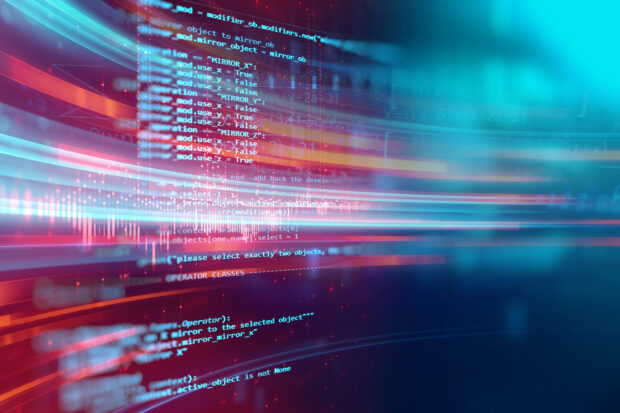 It is a pivotal time for the protection of consumers, as we consider whether and how to regulate data, technology and artificial intelligence. In just the last few months, high profile investigations – for example the Furman Review – have highlighted the challenges and opportunities digital platforms pose for our society.
The Competition and Markets Authority (CMA) is at the heart of the government's response to these challenges.
In October I blogged on how we were setting up a new Data, Technology and Analytics (DaTA) unit. My vision was to create a team that could ensure the CMA stays ahead, using the latest approaches in data engineering, machine learning and AI.
That vision is now a reality.
The journey so far
In the last 6 months, we have recruited a team of 15 data scientists. Our unit is not only filled with gifted post-grads in maths, physics, economics and computer science, but also people with hands-on commercial data science experience (check out our awesome 360 team photo).
We have built a cutting-edge analytics platform in AWS using a bespoke implementation of JupyterHub. This enables us to store, process and analyse big and complex data speedily and flexibly. On top of this infrastructure, we've implemented an Agile operating model, underpinned by an open, collaborative culture.
Our projects are already bringing new insights into the CMA and directly impacting consumers. For example, we are:
developing machine learning tools to identify possible breaches of consumer law on digital platforms
applying the latest natural language processing techniques to sift and review 100,000s of internal documents from companies, which we receive in the context of our cases
And much more that we cannot discuss publicly yet!
We are now looking to build on our early success and grow the unit in two key capability areas: Data Engineering and Data Science Innovation & Intelligence.
Data Engineering
The CMA handles large and complex datasets in support of our many cases and investigations. For example, some of our investigations conduct dawn raids, extracting data from mobile phones, log files, cookies, audio, documents and more. How we manage, process and mine these rich datasets is critical to the success of our cases, as it can provide vital evidence to underpin prosecutions. We are looking for highly capable engineers who can take the organisation to a new level, and bolster our ability to bring together data from many sources, from raids to scraping websites.
Innovation & Intelligence
Advances in digital technologies have led to the growth of powerful platform businesses. We have witnessed vast increases in the breadth of data collection and computing power, together with widespread use of machine learning and artificial intelligence. The DaTA unit needs to be at the forefront of understanding these changes to support the CMA in engaging with businesses and shaping the emerging government response. We need a Director who can oversee the development of:
our algorithmic auditing capabilities
intelligence on technological developments in the markets we oversee
and original research – leveraging our information gathering powers to create unique datasets and deepen our understanding of current technology issues
We're recruiting
We are looking for brilliant, can-do people with a strong data science skillset, a good ability to communicate technical analysis to non-specialists, and an interest in how data and AI are shaping our society.
We're currently recruiting for the following roles:
Applications must be submitted through the Civil Service jobs page. If you're interested in joining the team, please see the individual links above.
If you want to discuss the roles, you can email me at stefan.hunt@cma.gov.uk with your questions, and I or a colleague will be able to respond.
We look forward to hearing from you!