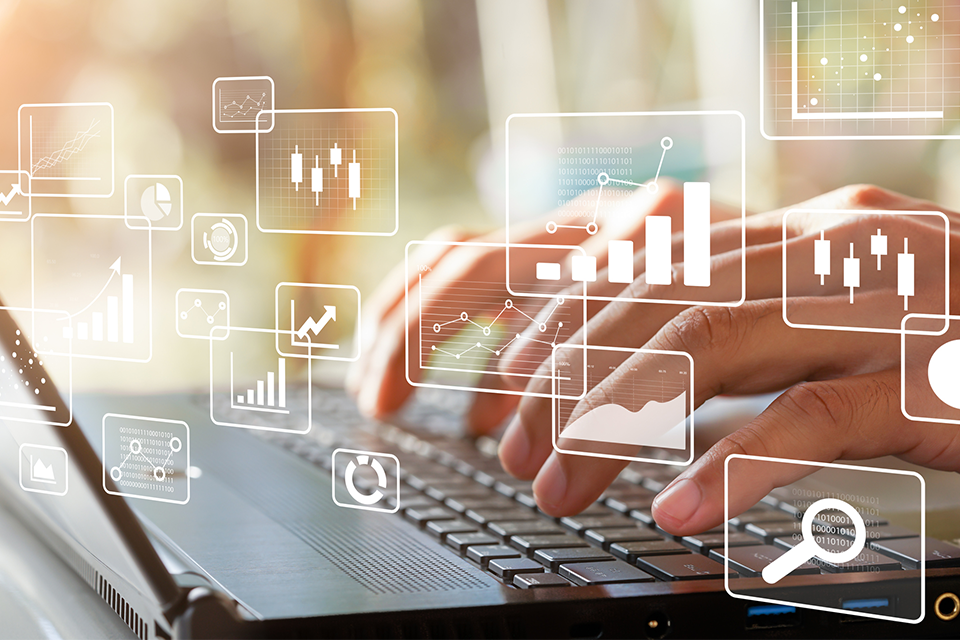 The ownership and regulation of data
"may well be the most important political question of our era"
Yuval Noah Hariri, academic and acclaimed author of Sapiens
Which machine learning and artificial intelligence techniques do competition and consumer protection regulators need to use and understand, in order to promote innovation and protect our society? How should data and technology markets be regulated, if at all?
These are big policy issues, and pressing too. The Competition and Markets Authority (CMA) is a world-leading agency at the forefront of tackling them. Its new Data, Technology and Analytics (DaTA) unit is helping it stay ahead, using the latest in data engineering, machine learning and artificial intelligence techniques.
The unit will pioneer the use of these techniques internally to make the CMA more effective. And the unit will enable the CMA – using its legal data gathering powers – to understand how firms are using data, what their machine learning (ML) and AI algorithms are doing, the consequences of these algorithms and, ultimately, what actions authorities need to take.
We are currently recruiting for several roles to join the new team: a Director of Data Science, 2 Assistant Directors of Data Science – a Head of Engineering and a Lead Technical Expert – and up to 4 Data Scientists.
Director of Data Science
The Director of Data Science will have a prominent role as the most senior data scientist in the CMA. They will lead a machine learning team with 2 functions, to use machine learning to improve what the CMA does and, importantly, to develop an analytical toolkit to understand how companies are using algorithms and when authorities should intervene. This will be cutting-edge work.
They will also build relationships with academics and industry figures, staying up-to-date on the latest thinking.
Find out more on our jobs page.
Head of Engineering
The Head of Engineering will lead the engineering team, which will support the CMA in understanding the kinds of data used by the companies it investigates, what firms do with that data and how to obtain and wrangle that data. Recent types of data include clickstream data from websites, Instagram posts, large email caches and more. They will also help develop the CMA's thinking about the critical issues of data privacy, data access and the regulation of data.
Find out more on our jobs page.
Lead Technical Expert
The Lead Technical Expert will be the team's 'Tech Guru', taking responsibility for maintaining a broad understanding of the latest machine learning and AI techniques used in commercial organisations. The Lead Technical Expert will use their knowledge and insight to help the CMA use these techniques and become a thought leader on the use of algorithms, including on issues such as algorithmic fairness, transparency and explainability.
Find out more on our jobs page.
Data Scientists
Data Scientists will work in one or both of the machine learning and data engineering teams. They will use sophisticated techniques to support the CMA across the full portfolio of competition and consumer protection cases. This will involve obtaining and wrangling complex data and understanding, analysing and identifying issues with how commercial organisations use algorithms.
Find out more on our jobs page.
Why join the CMA's DaTA unit?
The CMA's case work across all sectors and its legal data gathering powers to create extraordinary datasets, mean that there is a huge scope for using data science to address these new challenges.
There will be substantial opportunities to shape how the CMA and others, domestically and internationally, think about the regulation of data and technology markets.
Joining is an opportunity to use your data science skills for the public good, helping an organisation passionate about protecting consumers and keeping markets competitive.
How can I apply?
Applications must be submitted through the Civil Service jobs page. You just need to submit a CV and a 1 to 2 page statement. If you are interested in joining the team, please see the individual Civil Service job pages linked above.
The deadline is midnight on the 12 November.
If you want to discuss the roles in more detail, you can email me at stefan.hunt@cma.gov.uk with your questions, and I or a colleague will be able to respond.
We look forward to receiving your application!