If you feel you might have witnessed an illegal business cartel, do the right thing and help us stop cartels by reporting them to us on our 'Cheating or Competing?' website.
Protecting customers and ensuring businesses don't collude to distort competition is what we are here to do – and 'business cartels' are some of the most serious practices we're out to stop.
Our specially trained teams capture and investigate complaints we receive about business cartels. These might involve situations where businesses collude together to fix prices, rig bids or even slice up a market between themselves and other competitors.
In other instances, a business might contact us to admit that they have been part of a cartel and request leniency.  If you are first to make us aware of a cartel that you are in, then you might be able to avoid penalties if you come clean.
From 2017 to 2018 the CMA sustained an increased level of competition enforcement, opening 10 new investigations into anti-competitive agreements and abuses of dominance: 60% higher than the annual average between 2010 and 2015.
Our specialist teams are trained to work with you to help hold businesses that break the law to account.  Where the law has been broken, we can investigate, possibly leading to a civil or criminal case. In 2017 we fined businesses that were found to be breaking competition law over £9.1 million.
Don't worry if the business you wish to report to us is large or small.  Regardless of their size, we take action against businesses of all sizes. Even relatively small firms conspiring in a local area can have a big impact on customers.
Not sure what a 'business cartel' actually looks like? Take a look at our recent case studies below to find out more.
Estate agents fined over £370,000 for fixing their commission rates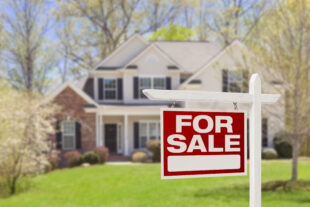 In 2017 a group of estate agents in Somerset agreed to work together to fix their minimum commission rates for selling residential properties. This meant that local home owners selling their properties were denied the chance of getting the best possible deal, where normally they would have benefited from agents competing against one another to offer better fee levels.
Because of our investigation, five of the estate agents involved were fined over £370,000 in total. One of the agents received immunity from fines by being the first to report it to the CMA under our leniency policy. We also got two directors disqualified for their involvement in the cartel.
Amazon marketplace seller fined over £160,000 for price-fixing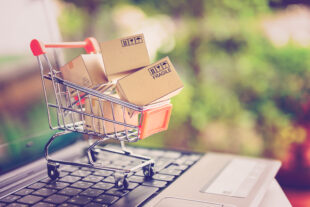 In 2016 two online sellers of popular posters and frames, featuring the likes of Justin Bieber and One Direction, took part in an illegal price-fixing cartel by agreeing that they would not undercut each other's prices for products sold on Amazon's UK website.  They used automated re-pricing software to monitor each other's prices and run the cartel.
The CMA took action and one seller was fined over £160,000 and disqualified from acting as a director for 5 years. The other seller avoided fines and director disqualification under the CMA's leniency policy, by being the first to come forward and report the cartel to the CMA.
Water tank suppliers fined over £2.6 million for multiple illegal business cartel activities

Galvanised steel tanks are used for water storage in large buildings, such as schools or supermarkets, and supply the water used in fire sprinkler systems.
In 2016, a number of water tank suppliers were fined over £2.6 million for breaking competition law by agreeing to fix the price of certain tanks, dividing up customers and rigging bids for contracts. In addition, we fined one company £130,000 for sharing commercially sensitive information at a single meeting that was secretly recorded by the CMA.
Furniture parts suppliers fined £2.8 million over serious cartel activities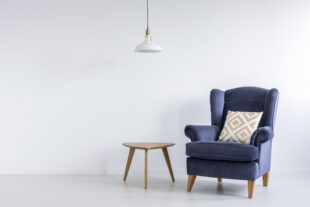 In 2017 two firms that make furniture parts, including drawers that go into beds sold by companies such as Silentnight, agreed to pay fines totaling £2.8 million for being part of an illegal business cartel. They broke the law by agreeing not to compete on price and sharing out which customers they would supply which reduced customer choice. They created the illusion that they had competed against each other to give their customer the best deal, when in reality they had colluded to keep their prices up.
As well as market sharing they also admitted to coordinating prices, bid-rigging and exchanging commercially sensitive information.
Household fuel suppliers fined over £3.4 million for rigging competitive tenders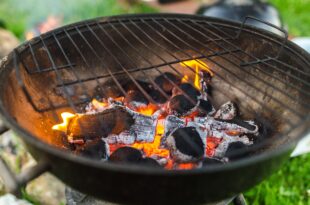 In 2018 two of the main suppliers of bagged household fuels to large national supermarkets and petrol stations were fined over £3.4million for rigging competitive tenders to supply Tesco and Sainsbury's.
For each of the tenders concerned, they agreed that one of them would deliberately submit a higher bid that was designed to lose, so that the existing supplier could retain its customer.
Over a hundred construction firms fined £63m over bid-rigging activities

In 2009 over 100 construction firms were fined £63m for colluding with competitors on building contracts. The firms engaged in bid-rigging activities on tenders mostly in the form of 'cover pricing'.
Cover pricing is where one or more bidders in a tender process obtains an artificially high price from a competitor, thus misleading clients as to the real extent of competition.
Want to see more? There is a full list of business cartels case studies on GOV.UK