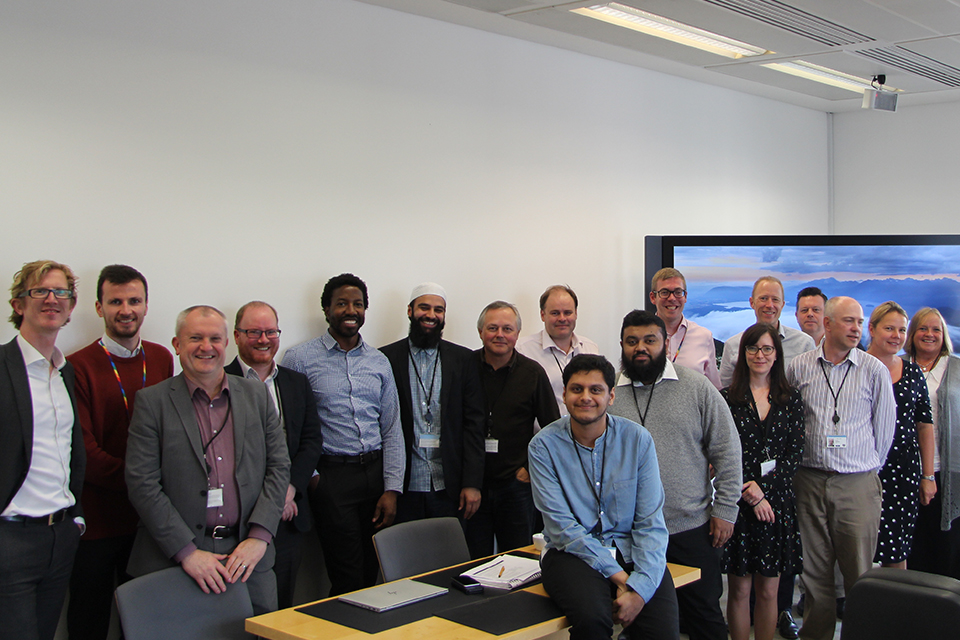 Most people working at the CMA will tell you that they want to make a positive difference through the work they do.  And nowhere is that more true than in the Consumer Protection Enforcement team.  We're passionate about helping consumers, and making sure that businesses play fair.
We're now looking for colleagues across all grades to come and join us.  Interested?
What you'll be doing
We investigate all sorts of consumer problems.  We've secured £2 million of refunds for care homes residents.  We've tackled unfair practices by ticket resellers and are taking viagogo to court.  We've had a massive impact on the online gambling sector, making sure that online promotions are fair, and that gamblers can get their money back.  We're investigating hotel booking sites, which might not show consumers the best deals for them, or rush them into making a decision. And we've just launched action on celebrity social media influencers who aren't always open about being paid to post.
On projects like these, you could be analysing evidence and building an enforcement case.  You might be talking to consumers, businesses or other organisations in the outside world, to find out what matters to them.  You could be helping to design a communications, compliance or consumer education campaign to make sure our projects have a big impact.  You might even find yourself talking to or meeting with international consumer protection colleagues to share best practice and intelligence.  You will be kept busy, with interesting work that really matters.
Who we're looking for
We want people with a genuine interest in consumer protection, but you don't have to be an expert.  We're interested in your broader skills in leading and motivating yourself and others, your attention to detail and willingness to dig into the detail of our cases, and your ability to get things done.  For more senior grades, we want people who have some experience in similar roles, whether that's working on investigations in other organisations, dealing with compliance with consumer or competition law or other regulations, or working in a related policy area.
We're all consumers and our team is stronger if we have a diverse mix of people.  So, we welcome your application regardless of your gender, sexuality, race, religion or any disability.
Why you should want to work for us
Our work is interesting, complicated, challenging and hugely rewarding.  The team is fantastic, bringing their passion, knowledge and experience to bear to solve consumer protection challenges.
We're fully committed to equality, diversity and inclusion. We have a very active working group that's helping to foster an inclusive work environment, and celebrate our difference and diversity.  We've got a host of networks to support staff, for example, Dyslexia Knowledge Centre and Network, LGBT+ network, Multi Faith Network, Race network, Women's network.  We also offer access to a range of mentoring and buddying schemes.
We're proud to have signed the Time to Change pledge, fostering an environment where people can feel safe to talk about their mental health.  And our Wellbeing and Mental Health Action Group has been raising awareness of mental illness, mental health and the importance of looking after our wellbeing. Take a look at our mental health at work action plan for more information.
We support all sorts of flexible working, from part-time, job share arrangements, and agile working, to compressed hours, flexi-time and remote working.
Why wouldn't you want to work for us?!
If you want to meet some of your potential colleagues, and hear more about what we do, we're hosting events in Edinburgh and London.  You can sign up here:
Edinburgh, 1st October 2018 - https://www.eventbrite.co.uk/e/cma-consumer-protection-and-anti-trust-recruitment-evening-tickets-49846086988
London, 9th October 2018 - https://www.eventbrite.co.uk/e/cma-consumer-protection-recruitment-evening-tickets-49847429002
Cecilia Parker Aranha
Director, Consumer Protection Enforcement