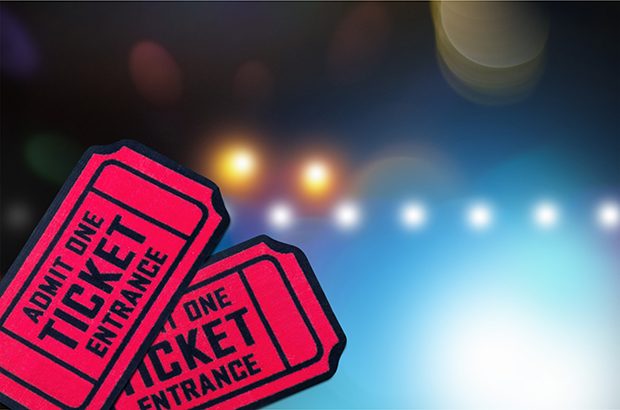 On 19 September, around 200 fans were reportedly refused entry to a Foo Fighters' gig at London's O2 arena. Accounts of the issue suggest that people who had bought tickets from resale sites were denied access when they couldn't produce ID that matched the name of the original ticket buyer. Innocent consumers like these are being left out in the cold – literally – as artists, promoters and venues act to tackle so-called ticket touts.
The Competition and Markets Authority (CMA) is concerned about this issue and others in the secondary tickets sector – and we're keen to hear from you on aspects of our work.
CMA to take enforcement action on secondary ticketing sites
Last week, the CMA announced that it will be taking enforcement action against secondary ticketing websites aimed at ensuring important information about tickets and their sellers is provided to buyers. We're working together with National Trading Standards and Trading Standards Scotland – who are looking at the practices of businesses that buy tickets in bulk and sell them through secondary ticketing sites.
A key focus of the CMA's work is to ensure that users of these sites are told about resale restrictions which could lead to them being turned away at the door. Thousands of people in the UK use secondary ticket websites. They can offer an important service – by allowing people the chance to buy tickets at the last minute or resell tickets they can no longer use. However, it's crucial that people who use secondary sites are told if there's a risk they won't be able to get in. The CMA will be using its powers – including court action if necessary – to tackle this issue.
Working with event organisers
While we'll be acting to ensure certain secondary ticket websites do more to avoid fans losing out – we also think event organisers that use resale restrictions have a role to play as well.
In general, people expect to be able to sell something that they have previously bought – and resale restrictions that prevent this have the potential to be unfair under consumer law.
Artists, sporting bodies, promoters and venues have told us that they want tickets to be sold at prices that are affordable to fans (rather than being bought up by businesses to be resold at a profit). But if they want to use resale restrictions to tackle ticket touts, they need to take steps to ensure blameless customers don't suffer.
The CMA has already begun working with event organisers to explain how the law works and last week we set out our current thoughts about steps that those who use such restrictions should be taking to ensure that people don't lose out (based on some of the industry best practice that we have observed). These proposed steps are:
full and clear disclosure of any resale restrictions upfront
putting in place arrangements for consumers to exchange, return and/or resell tickets that can be effective in allowing the original ticket buyer to recoup or mitigate any financial loss if they're unable to use the ticket
full refunds to be issued to any consumer whose ticket is voided
putting in place arrangements that help to ensure that those people who have bought resold tickets, and have not been fully and clearly informed about these restrictions, won't lose out
Over the coming weeks we'll be looking for feedback on this – before revising and finalising our position.
So this is a call to fans that have either bought or sold tickets through secondary ticket sites – what steps would you like to see event organisers take so you don't lose out? Tell us at Eventorganisersterms@cma.gsi.gov.uk.