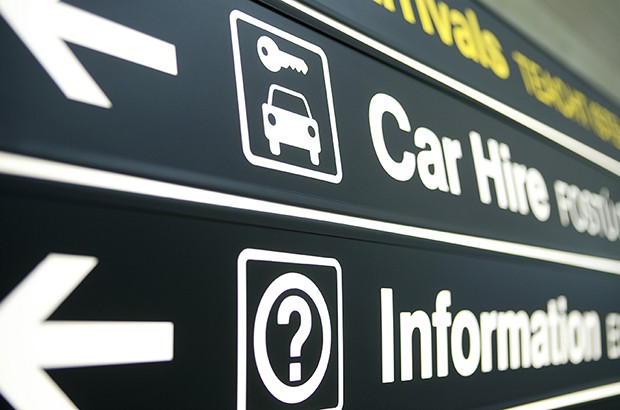 Researching and booking a rental car isn't always a straightforward experience:

not every rental quote will include the same features, making it difficult to compare them and find the best deal
terms and conditions can be difficult to understand, especially if you don't know what to look out for
The CMA has been working with the car rental industry to help make things clearer for you when you rent a car.
We've been leading a project where we worked with the European Commission and other European Union countries to look at how car rental companies could improve their processes when dealing with consumers. Our work has led to the 5 leading European car rental companies - Avis-Budget, Enterprise Rent-a-Car, Europcar, Hertz and Sixt - agreeing to improve their existing practices. This will benefit motorists renting cars in the UK and in Europe.
Improvements by leading car rental companies
All 5 of these major car rental companies have agreed to make a number of improvements over the next 6 months, building on their differing existing practices. This means you will experience a more consistent level of good practice to:
Make it easier for you to shop around for the best deal by putting upfront more of the information you need to compare quotes on the booking and reservation section of websites.
Give you better information at the booking stage about optional waiver and insurance products - including prices for these and any exclusions that apply. A waiver or insurance can reduce the amount you have to pay if you damage the vehicle or it's stolen.
Provide more information upfront to you about how they inspect their rental cars for damage, before and after you've rented them.
Ensure that you're given a reasonable opportunity to dispute any damage charges before they're taken from your credit or debit card.
Pushing for further improvements
These changes will see consumers given clearer information upfront about their car rental. But we're keen to see other car rental companies take note and, where necessary, make similar improvements to the way they do business.
To make this happen, we've also been working closely with the British Vehicle Rental and Leasing Association, which represents the majority of UK car rental firms. It has made significant improvements to its Code of Conduct and will introduce a revised version early in 2016.
Tips for consumers
We've published a short summary which includes advice on what you should look out for when you rent a car, and how you can avoid any nasty surprises.
In particular you should check:
what's included in the initial price you're quoted - as it may not be the final price you end up paying (look out for extra charges like 'one-way fees' and 'premium location' fees)
the details of the terms and conditions you're signing up to at the time of booking and again at the rental desk - they may differ
how much you might be responsible for paying (commonly called the 'excess') if the car is damaged during the rental period
Protecting yourself against damage to the car
You don't always have to buy a waiver from the rental company if you want to protect yourself against the costs of damage to the car. Consider shopping around for alternative insurance from an independent provider - but check that your car rental provider accepts other companies' insurance before you do.
Insurance vs waivers
Although they have similar purposes, insurance and waivers work in different ways. With insurance, you pay the excess in the event of damage and reclaim the amount from the insurance provider. With a waiver, the car rental company agrees to reduce the extent of your liability for the excess amount.
Exclusions
Pay attention to any 'exclusions' in waivers or insurance - as not all damage may be covered. Damage to window glass, tyres, the roof and undercarriage of the car are excluded from some products. So, if you want those things covered, be sure to check they are included in your deal.
Where to go for more advice
If you do have a problem with a car rental, you can get advice and help to resolve it. Contact details for organisations that can help you are in our advice for consumers.
This blog post is now closed for comments. Thank you to those of you who contributed.