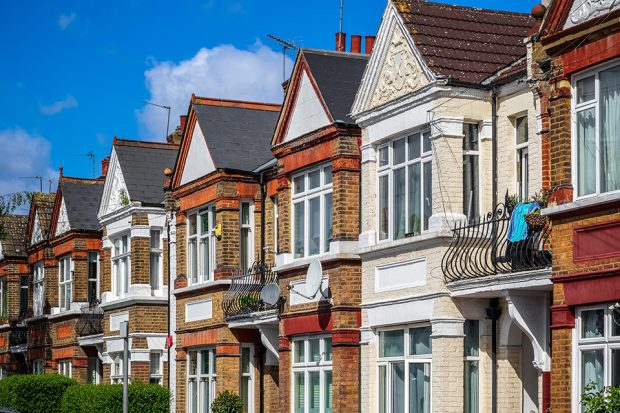 Leasehold has long been a feature of home ownership in England and Wales. With a leasehold property you get to live in the home, and the land it is built on for a specified period. This period was often for as long as 999 years and in line with a set of rules (also known as clauses or covenants) set out in the lease.
A common feature seen in leasehold contracts involves the payment of ground rent to the freeholder; who is the outright owner of the building or ground that the home is on. Traditionally most, but not all, ground rents were referred to as 'peppercorn' due to them being small in size – usually around £50 per year.
Properties with long leaseholds and small levels of ground rent sometimes described as 'virtual freehold' properties. This is because you can buy and sell the rights just like a normal house without worrying about the lease expiring anytime soon. While the term 'virtual freehold' is incorrect (and potentially misleading), it does demonstrate how the owners of these long leasehold properties psychologically viewed their homes - as being 100% theirs.

Modern leasehold homes
In the early 2000's, developers of new build properties started to engage in the practice of charging higher annual ground rents, many of which would increase as time passed. Sometimes these increases were in the form of doubling every 10 years. These developers also made 99 or 125 year leases the norm, making 999 year less common.
In many cases the developers created these leases as a commercial investment product and sold the right to receive ground rent to investors. These lease terms have been labelled by many as 'onerous' because of their negative effects on leaseholders.
To illustrate, here is how a property with a £250 per year ground rent doubling every 10 years would increase over time: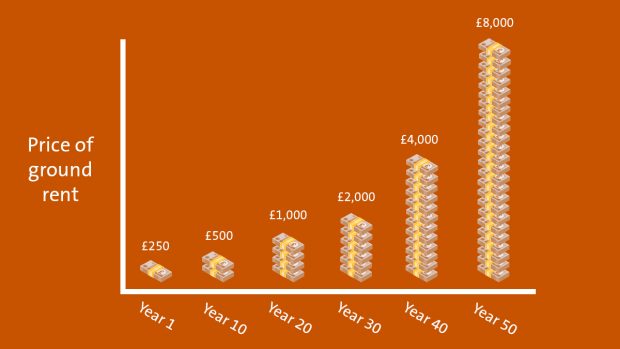 Year 1 - £250
Year 10 - £500
Year 20 - £1000
Year 30 - £2000
Year 40 - £4000
Year 50 - £8000
…and so on. For years these so-called 'modern ground rents' went largely under the radar until some mortgage lenders started refusing to lend where there were such lease terms. This meant leasehold owners, who had already paid a significant upfront amount, found themselves caught with spiralling on-going costs and unable to sell their homes.
Ground rents are not the only charges that homeowners may have to pay under their leases. Leasehold homeowners often must pay service charges, and even 'permission fees' should they wish to make basic improvements to the property.
We have seen numerous cases where these fees have run into thousands of pounds per year. The wide variety and high cost of these charges can often take homeowners by surprise and can leave them feeling vulnerable, frustrated and exploited in their own homes.
CMA's recent action
In June 2019, after considering concerns expressed by MP's, members of the public and campaign groups, the CMA decided to launch an investigation into the leasehold sector. Our focus was on ascertaining whether there had been breaches of consumer protection law. From this investigation we have identified these areas of concern:
Escalating ground rents
Potentially unfair sales practices
Service/permission charges
Lack of checks and balances – allowing problems to develop.
It is for these reasons that the CMA is now taking forward a number of actions, including opening enforcement cases in relation to potentially unfair lease terms and the potential mis-selling of leasehold properties, producing guidance for consumers on buying and owning leasehold properties and working with government on its plans to reform the leasehold market.
Our enforcement action, which involves Barratt Developments, Countryside Properties, Persimmon Homes and Taylor Wimpey, represents a significant moment for many leasehold homeowners who feel they have been mis-sold their properties and for those groups who have been campaigning for change.
We are not the only organisation active in the leasehold sector. Government and the Law Commission are both looking at ways to reform leasehold ownership that will help consumers in future. We will continue to work with them to bring about necessary change.
This announcement is one of a series of initiatives designed to help leaseholders now and in years to come.