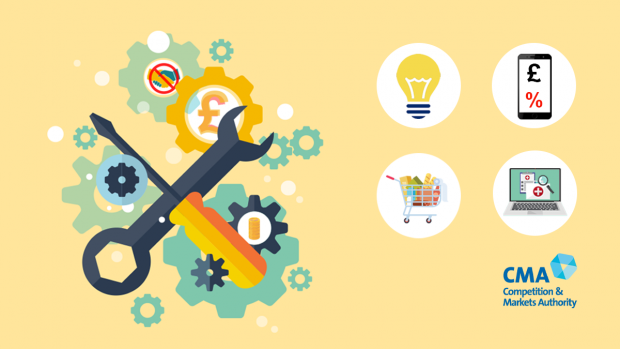 When investigating mergers or specific industries, we look to see if there are any competition problems that could lead to people paying higher prices or not having a good enough range of options to choose from.
If we're concerned people are losing out, we then take action, by developing solutions businesses need to implement to address our concerns. These are known as remedies. They can be one-off actions or on-going requirements.
In this blog, I'll cover some of the types of remedies we've imposed and how we're taking action against firms who break the rules. For example, since the start of 2019, we secured over £17 million of refunds, for money people shouldn't have been charged.
Through our remedies, we can:
introduce price caps so vulnerable groups are protected from paying over the odds
require businesses to be more transparent about their charges or quality of service
block or unwind a merger, such as the proposed Sainsbury's and Asda deal last year
Reviewing past remedies
When the CMA was created, in 2014, we inherited 220 market and merger remedies from our predecessors, the Office of Fair Trading and the Competition Commission, going back as far as the 1970s.
Due to changes in business and markets over the years, many of these naturally outlived their usefulness or prevented new businesses from entering a market, restricting choices available to shoppers.
Realising this, we assessed our portfolio and removed or updated ineffective remedies.
In addition, we now publish a report every 6 months which lists the merger remedies which have expired and we'll continue to update our registers.
Taking action against firms who break the rules
In order to make sure businesses play by the rules, our efforts in this area are now increasingly focused on taking acting against businesses which do not comply with our remedies.
For example, in the last 12 months we:
The need for stronger powers to protect shoppers
Whilst we've had many successes with our monitoring and enforcement work, we have been doing all this with one hand tied behind our back.
This is because, unlike many regulators, we do not have the ability to issue financial penalties against firms who don't comply with our remedies.
Our Chairman Andrew Tyrie has been calling for the power to fine companies as part of a wider package of reforms.
With greater powers we would be able to maximise the impact of our work to help people get a fair deal from businesses. Enhanced CMA powers would increase incentives for businesses to comply with market and merger remedies and allow us to deal with breaches more quickly.