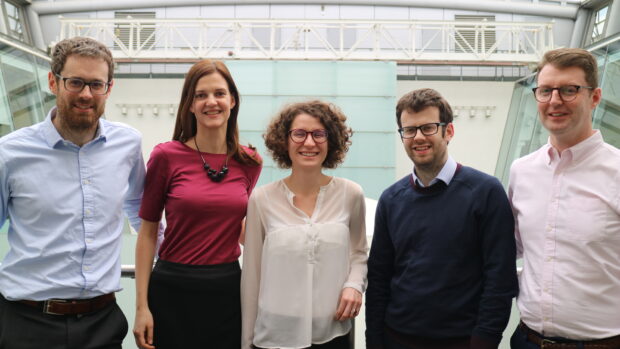 Have you ever wondered what it's like to work as an economist at a competition authority?
I'm one of many economists at the CMA whose job is to ensure markets are working well for consumers, businesses and the economy. I've worked at the CMA (and its predecessor, the Competition Commission) for over 5 years, and have had the opportunity to work on a number of exciting and high-profile cases.
If you're curious to find out more about our work, here are some of my insights into life as an economist.
Economics within the CMA
Economics is at the heart of everything we do at the CMA. All the decisions for the cases we deal with – from mergers to cartels and consumer protection – are informed by our analysis and contribution.
Although I started out studying law, the problem-solving tools that economic theory provides, and their practical application to real-world issues, quickly attracted me to competition economics, and working at the CMA enables me to use these tools every day.
So, what does our day-to-day work look like?
We plan and manage the delivery of economic analysis using detailed data from a range of evidence.  We use this analysis to advise and influence decision makers across the organisation. The role involves working with a number of different teams, including lawyers, financial advisers and project delivery professions.
In a typical merger investigation at the CMA we:
set out the theories of harm and advise the case team on what evidence is needed
draft questionnaires to businesses, help develop consumer surveys, review internal documents and carry out data analyses
assess and present the evidence to the group of independent decision makers and discuss our conclusions with them
contribute to working papers that set out our evidence and the preliminary assessment
participate in oral hearings with the merging companies, testing and challenging their arguments against ours
provide our input into the CMA reports
The skills needed to be successful
Economists have to be proficient working with large datasets and applying quantitative methods. I would say 40% of our work involves data collection and analysis and 60% assessing other types of evidence, writing reports on our findings and communicating with decision makers.
With the variety of cases we handle at the CMA, being able to prioritise work effectively and managing our time appropriately is essential in order to meet our deadlines.
It's also important to communicate clearly our sometimes complex economic analyses and findings to non-economists. Therefore, it's important to build key working relationships with stakeholders and decision makers so that our voices are heard and valued.
Working with the wider community
In addition to our own investigations, we get to build relationships with the wider economics community. At the CMA, we invite academics to present and discuss recent developments in industrial economics and, more recently, data science.
We also participate in national and international conferences where we present our work and take part in discussions with other competition authorities and economists on key issues in competition law and economics. Recent examples include:
the Association of Competition Economics Conference where, in 2018, we presented our analysis and findings on the Tesco/Booker merger and participated in a panel discussing digital platforms, big data and artificial intelligence
an OECD Competition Seminar where, in March 2019, alongside other competition authorities, we discussed vertical sales restrictions and e-commerce
A good time to join as an economist
It's an interesting time to be involved in competition economics. New developments provide new challenges. For instance the growth of digital markets raises a number of interesting questions on the impact of algorithms and digital advertising on competition and consumers. The CMA and the economics team will be at the forefront of this thinking working to understand how competition policy can help to shape the digital economy.
With these new developments, the CMA is increasing the number and complexity of the investigations it undertakes, and as a result we will be employing more economists.
So if you're a keen economist with an interest in competition, keep a look out for our current vacancies here