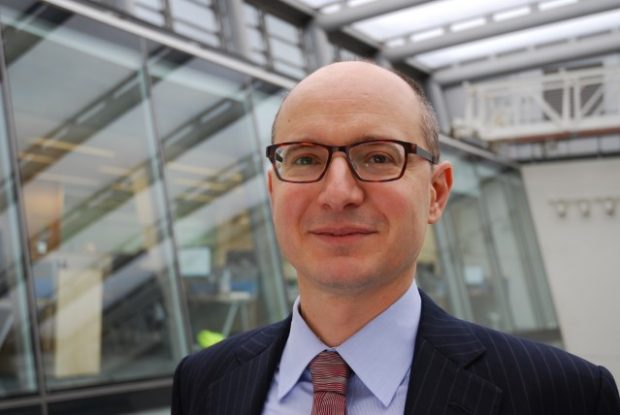 We've been extremely busy since our last Promoting Competition bulletin, working hard to protect consumers and to ensure markets work in their favour. We continue to make substantial progress on two important cross-cutting initiatives - the first initiative is strengthening our newly-established Data, Technology and Analytics unit as part of increasing our digital capabilities and the second a programme of work to understand more about the issues affecting consumers in a vulnerable situation, to inform how we approach our work in future.
We're continuing our intensive preparation for exiting the EU, including the expansion of the CMA workforce to prepare for additional responsibilities. Whether it is from 29 March next year, or following an implementation period, we are likely to have responsibility for UK aspects of merger and antitrust investigations that were previously the remit of the European Commission. These cases are often global in nature, engaging our peer authorities around the world, with whom we already have strong relationships. We also expect to be responsible for approving State aid given by public authorities across the UK. In October, we published guidance for businesses and their advisers on our role after Brexit in the event of 'no deal'. On the basis that the Withdrawal Agreement is approved by UK Parliament, we also intend to publish guidance in the new year for our role during the implementation period.
Protecting consumers through effective enforcement
We continue to crack down on anti-competitive behaviour and unfair trading practices, and our enforcement activity spans a wide variety of industries including supply of medicines to the NHS (9 cases), transport, musical instruments, celebrity endorsements, financial services and home insurance price comparison.
In the latter, we recently alleged that clauses previously used by ComparetheMarket broke competition law by preventing home insurers from offering lower prices elsewhere. This may have resulted in people paying higher premiums than they needed to. With over 20 million UK households having home insurance and 60% of new policies found on price comparison sites, it is critical companies can offer customers their best deals. This investigation continues our work in the sector following a market study into digital comparison tools, which laid out clear guidelines for price comparison sites on how to use people's personal data and how to display important information such as price and product description.
In September, Heathrow Airport agreed to pay a fine of £1.6m for restricting competition on parking prices in a lease with the operator of a Terminal 5 hotel. This is the first time we have enforced competition law in a case involving a land agreement and, as part of this work, we sent letters to other airports and hotel operators warning against similar anti-competitive agreements. We have also recently launched an investigation into a business agreement between five airlines on cross-Atlantic routes, in anticipation of the expiry in 2020 of competition commitments given to the European Commission.
In another landmark case, the Competition Appeal Tribunal (CAT) dismissed an appeal by Ping Europe, the golf club manufacturer, against our decision to fine it for breaking the law by banning retailers selling its clubs online. This sends an important signal that manufacturers cannot create barriers to customers shopping around for more affordable goods.
We have recently secured a court order against ticket resale site viagogo in order to protect consumers from their poor practices. Viagogo agreed to a comprehensive overhaul of its site to ensure it respects the law, just like the other resale sites who had already signed commitments to improve the information they offer and give people a fair deal. We were clear throughout our investigation that people who use these resale websites must know key facts before parting with their hard-earned money, including what seat they will get and whether there is a risk they might not actually get into the event at all. The viagogo court order must be complied with by mid-January – the same deadline set for other resale sites. It was secured after viagogo agreed to address all our concerns, without the need for a trial.
Continuing our work in the digital sphere, in August we launched an investigation into concerns that social media stars may not be declaring when they have been paid, or rewarded, to endorse goods or services online.
Alongside tough enforcement, we want to make sure that the vast majority of law-abiding businesses understand how to comply with competition and consumer protection law. In late October, we launched our latest Stop Cartels digital marketing campaign, coinciding with the publication of research showing that UK businesses' awareness of competition law remains too low.
Improving trust in markets and making them work better for consumers
Amid growing concerns about statutory audits, in particular following the collapse of construction firm Carillion and the criticism of those charged with reviewing its books, we launched a market study.
We're moving swiftly and aim to publish an interim report before Christmas.
We're also consulting on moving to a full market investigation of the funerals market. Our initial work has indicated problems with the market that have led to above inflation price rises for well over a decade – both for funeral director and crematoria services. The scale of these price rises does not currently appear to be justified by cost increases or quality improvements.
Our market investigation into investment consultants continues and we're investigating Citizens Advice's super-complaint on the so-called 'loyalty penalty'. We expect to report on each of these two at the end of 2018, three months early for the market investigation, demonstrating the benefit of our streamlined process for these complex projects.
We remain vigilant to businesses that do not adhere to our remedies and have recently acted against Lloyds and Barclays for serious breaches affecting thousands of PPI customers. The banks failed to send annual PPI reviews and provided incorrect PPI data to its customers.
Protecting consumers from the harmful effects of mergers
Our work in merger investigations is key to shielding consumers from less choice and higher prices. Having cleared the SSE/Npower merger after a phase 2 investigation, another high-profile investigation is the proposed merger between Sainsbury's and Asda. We have fast-tracked this merger to a full phase 2 review by a group of independent CMA Panel members, which published the issues statement in October, with provisional findings likely around late January 2019.
In other cases, we continue to take action to protect consumers from the harmful effects of mergers. For example,  we found that the merger between JLA and Washstation raised competition concerns in the supply of managed laundry services to university students. We are forcing the companies to completely unwind their merger, requiring that JLA sells Washstation to a new owner (that we must approve). We also required that Electro Rent sell its UK arm in order to render its merger with Microlease acceptable. Horizon Global Corp abandoned its intended purchase of Brink international following our findings at phase 1 that the merger, between two of the largest tow bar companies in Europe, could damage competition in the UK.
We have also opened investigations into several completed acquisitions. We provisionally found that Rentokil Initial's purchase of Cannon Hygiene could lead to higher prices or lower quality for some customers. Similarly, we provisionally found Experian's takeover of start-up rival ClearScore could stifle product development and impact customers. And continuing our increased focus in digital markets, our phase 1 investigation found that PayPal's takeover of Swedish start-up iZettle could lead to higher prices or reduce the range of services for customers.
Setting our draft priorities for the year ahead
We've today launched consultation on our draft 2019/20 annual plan and are consulting on a set of priority themes.
In the coming year, the themes which we propose should carry strategic importance as we select and carry out our casework are:
protecting vulnerable consumers
improving trust in markets
promoting better competition in online markets
supporting economic growth and productivity
Preparing to leave the EU is also a high priority for us, and we are focused on being ready whether or not there is a withdrawal agreement with an implementation period. You can read more about our progress in enforcing competition and consumer protection as well as our preparations for taking on the responsibility for state aid in these recent speeches by Ann Pope, our Senior Director, Antitrust and Juliette Enser, our Director for State Aid.
We'd really welcome your views on our draft priorities. Consultation closes on 13 January 2019.