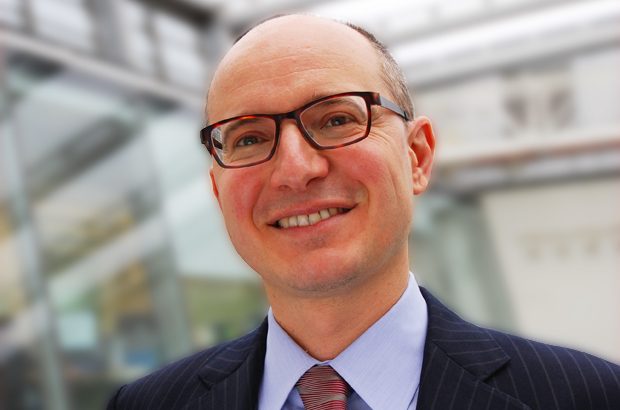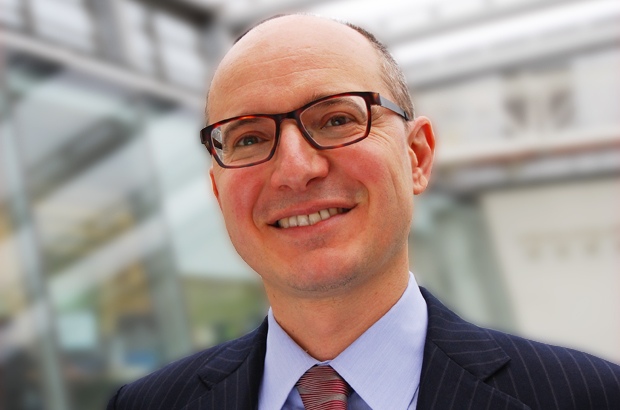 As 2017 draws to a close, it's a good moment to reflect on what the Competition and Markets Authority (CMA) has achieved over the past 12 months and why what we do matters to people across the UK.
In short, we're in the business of promoting competition. We do this because competition gives companies reasons to do better for their customers – it makes them work hard to improve prices, quality and standards.
But this only works if competition operates well, which is why a lot of our work this and every year is about stopping and deterring anti-competitive practices and unfair trading.
Looking back at 2017, we have delivered results for people right across the UK. And yet again, I've been impressed by how my team do not stop working to get the right outcomes for shoppers, businesses and the economy.
I can't possibly cover everything we've done, but here are some personal highlights.
Lifting the bonnet on important sectors
One of the most complex jobs we do is examining entire industries to make sure they're working well for the people who use them and the economy as a whole. This year has seen the conclusion of 2 such pieces of work.
Digital comparison tools: In September, we published the outcome of our work analysing comparison sites and apps. This found that those who've used them generally find them useful and trust them. But people would benefit from greater clarity about the way deals are presented.
We've set out ground rules for how sites should behave – such as communicating how they use people's personal data and clearly displaying important information like price and product descriptions. These sites have an important role to play in helping people make good choices in essential markets like energy and telecoms, but this requires healthy competition between them, and we've launched an investigation into whether one site might be breaking competition law.
Care homes: Just last month we published the outcome of our work examining residential care and nursing homes for elderly people across the UK. With more than 11,000 homes providing a vital service to over 400,000 people in the UK, it was one of our most challenging – as well as important – pieces of work.
We found that current system isn't sustainable without more state funding, and without significant reform will not be able to grow to meet the needs of an ageing population. We also found that it's too hard for people to find the information they need when choosing a care home. It's also often difficult for them to complain effectively if they experience problems when living in a home. We also found concerns that some homes might not be complying with consumer rights laws. Douglas Cooper, who ran the study, says more about what needs to be done to address this in his recently published blog.
We've also launched new work examining investment consultants and shared heating networks.
Taking enforcement action
This year we've continued to step up our enforcement activity – covering industries big and small, and in all parts of the UK.
The supply of medicines to the NHS has been a key area for this work, as anticompetitive practices here can cost the NHS, and us as taxpayers, hundreds of millions of pounds.
We currently have 8 ongoing investigations in this sector, including 4 which were launched only recently in the largest operation of its kind under the Competition Act 1998. We've also been defending against an appeal by 2 companies on whom we imposed a record fine of nearly £90 million last year, for over-charging the NHS for a vital epilepsy drug.
We've also taken action in a wide range of other sectors – from specialist cleaning companies to suppliers of furniture parts and estate agents – to stop businesses breaking competition law and denying their customers the best possible deal.
Ensuring people receive the full range of protections they are entitled to under consumer protection law is also an important part of our work. And this year has seen unprecedented action in this area too.
We're in the midst of taking action to ensure that secondary ticketing sites are clear about what their customers get when they buy re-sold tickets – especially if they might not be able to use that ticket to enter an event.
And we're taking enforcement action against online gambling firms bamboozling people with promotions that often come with confusing terms and conditions, with the result people can't withdraw money that's rightfully theirs.
Just 2 months ago we also opened a major investigation into hotel booking sites to examine concerns they may be breaking consumer law with the way information is provided. For example, are they clear when ranking search results if commission has played a role in a hotel's place in the list; or whether we think pressure selling tactics are rushing people into making a choice unnecessarily.
We don't do any of this in isolation. We're always talking to and joining up with other regulators where appropriate and where it will make the most impact. In our work on comparison websites and gambling, for example, we're working with regulators such as Ofgem and the Gambling Commission.
Mergers
Turning to our mergers work, which makes sure prices aren't pushed up or quality lowered when firms join together, our investigation teams are always busy and this year is no exception – looking at a huge range of sectors from pubs, opticians and sofa retailers to fertilisers, gyms and music festivals.
We've had some especially high-profile investigations too – Standard Life/Aberdeen Asset Management, Wood Group/Amec, Sky / Fox and Tesco / Booker to name a few. We aim to complete our merger reviews as swiftly as possible, so that where the deal won't significantly affect competition the businesses can get on with their merger, and when there is a problem, it is addressed.
And so much more
We're continuing our effort to crack down on cartels – starting this year with a dedicated campaign to make sure people know how to tell us if they suspect companies are colluding with each other in breach of the law. Just recently, we also launched our first-ever cartel screening tool which analyses procurement data for signs of bid rigging.
We've given expert advice to government on Brexit and the industrial strategy amongst many other things. And we've given evidence to 6 select committees.
We've taken on regulatory appeals in the telecoms and energy sectors, including 2 in Northern Ireland.
And we've continued to actively manage the remedies we've imposed on companies over the years – securing the outcome of our recent work in legal services, banking and energy, taking action against those who don't comply with the rules and removing regulation where it is no longer necessary.
So finally
I'd like to end where I began – it's been a really significant year for us – the work we have done has made a tangible difference to people's lives.
All that's left for me to say now is enjoy the festive period – Merry Christmas and a Happy New Year!
Subscribe to our blog for updates and follow us on Twitter @CMAgovuk, LinkedIn and like our Facebook page.