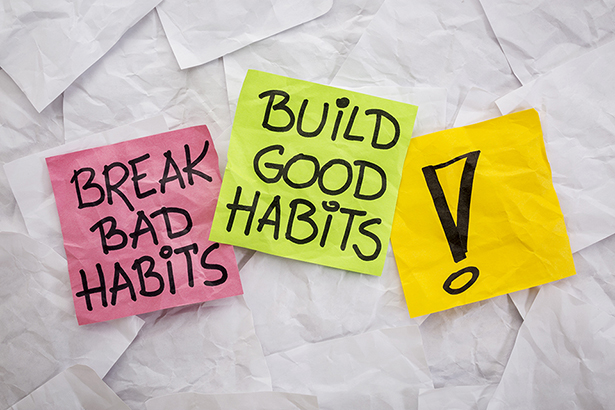 We're all of us creatures of habit: we feel comfortable doing what is familiar. When it comes to complying with competition law, this can be a help or a hindrance.
An important part of the Competition and Markets Authority's (CMA) mission is to make complying with competition law second nature for all businesses, from large FTSE 100 companies to stretched small and medium-sized businesses (SMEs). Our research suggests that businesses are some way from achieving this, however. In fact, when we last asked the question, only one in five of the businesses we surveyed had discussed their compliance with competition law and only 6% had held training sessions on it. Businesses' understanding of anti-competitive behaviours was also poor, suggesting that the risk of bad behaviours in this area may be high.
And yet, illegal anti-competitive agreements, such as bid rigging, price-fixing and market sharing are not only damaging to consumers, businesses and the wider economy, the consequences of being caught can be severe, for both the businesses and the individuals involved.
So, what are we doing to get the message out?
Giving real-life examples
As well as general messages, such as our cracking down on cartels campaign, this month we've been using a couple of recent cases to reach out to 2 specific sectors to raise their awareness of competition law.
Why are we doing this? Put simply, nothing hits home quite like hearing about other companies in your sector that have been caught breaching competition law and realising that the same could happen to you.
Our case study on the Somerset estate agency cartel highlights how easily a meeting to "have a chat about fees" led to participation in a cartel. In the agents' own words, "with a bit of talking and co-operation between us, we all win!!!". But by agreeing to fix a minimum commission rate, the agents were in fact cheating local homeowners by denying them the chance of shopping around to get a better deal. As it is, the agents ended up paying hefty fines and damaging their reputation.
As well as describing the case, our case study also sets out simple lessons that are applicable to all businesses, not just estate agents. It's a tale that audiences can relate to and one that led to national, regional and estate agency media coverage. The case was the lead story on prime time local television news.
Targeting our audience
In a similar move, earlier this month I published an open letter to those working in the creative industries to raise their awareness of competition law.
This came about following our model agency case last year, and draws inspiration from CMA research that revealed that over 50% of creative firms polled didn't know competition law well, if at all.
In that case our investigation found that 5 model agencies had regularly and systematically exchanged confidential and commercially sensitive information. In some cases they had agreed to fix minimum prices or to adopt a common approach to pricing. The trade association had also been used to influence members to resist prices offered by certain customers which the agents considered too low.
In our open letter we draw attention to the fines of over £1.5 million imposed in that case, sending out the strong message that ignorance of competition law can be costly.
Whilst it is a warning, the letter also sets out the easy steps businesses can take to ensure they keep on the right side of the law. We believe that competition law compliance doesn't need to be onerous but we understand that it can sometimes seem complex and hard to relate to – but it needn't be.
What next?
This sort of compliance work is now standard practice for the CMA and we'll be doing more of it in the future – turning our enforcement action into relatable stories that encourage businesses to make compliance with competition law a habitual business practice.
Of course, this also requires us to keep up our enforcement activity – detecting, investigating and punishing illegal anti-competitive conduct across all sectors and size of business.
The CMA currently has a total of 13 open competition enforcement cases, and over the summer we've been busy opening cartel investigations, into roofing materials and design construction and fit-out services. These investigations send a clear message – we're not letting up.
So now is as good a time as any to review your competition compliance policies and make sure that you don't fall into anti-competitive habits. Check our guidance on how you can make complying with competition law one of your good habits.
Subscribe to our blog for updates and follow us on Twitter @CMAgovuk, LinkedIn and Facebook.