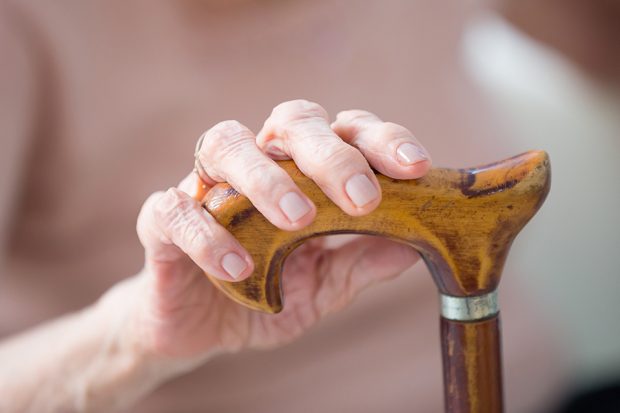 A care home can provide a safe, warm and caring environment for elderly people to be looked after when they're no longer able to cope at home. But choosing a care home is a big decision with often a huge financial impact.
So we want to be sure that the care homes sector is working well, and that residents and their families understand the contract they sign and the obligations it places on them, and that they're treated fairly by the care home throughout the time they need it.
To help us do this, we want to hear about your own experiences with care and nursing homes.
Background
Earlier this month, we launched a market study to look at issues affecting the 430,000 older people in care and nursing homes in the UK. Market studies look into possible competition or consumer issues in a particular sector. They examine whether markets are working well for consumers and fairly competing businesses and, if not, what the causes might be. Where a market is found not to be working well, the Competition and Markets Authority (CMA) will consider how it might be made to work better.
We'll be looking at lots of issues on how the provision of care home services works and, particularly, whether they can be made to work better for residents. We'll assess:
how people find the experience of choosing a care home
how care homes compete to attract residents
explore whether the current regulation and complaints systems gives residents adequate protection
examine how well care homes are complying with their obligations under consumer law
As part of this, we'll look very closely at reports of potentially unfair practices and contract terms being used by some care homes to assess how widespread these concerns are, how they're affecting residents, and whether they are likely to breach consumer law.
Potentially unfair practices and contract terms
We've heard from consumer groups and charities about various concerns and now want to understand whether these are widespread and what forms they take. We've heard about:
Hidden charges, where residents face additional fees for services they didn't know were not covered within the weekly fees. Examples might include charges for accompanying residents to medical appointments, charges for entertainment, and so on.
Fees being increased at very short notice and without clear explanation.
Care home residents being charged large deposits or upfront payments without being clear what they cover, or having to give unreasonably long notice periods to leave the home.
Residents in receipt of local authority funding may sometimes be asked directly for top-up payments for additional services by the care home, but it may not always be clear what they are being charged for.
We're also looking at complaints and redress systems to understand whether these work effectively, or whether the systems are difficult to use and whether some residents and their families are deterred from complaining, for example through fear of retaliation against them.
We don't know whether these or other practices are common in practice or not, and we haven't yet formed any view about whether they will break any consumer law or other regulations until we have investigated them in detail. But if we do find there are problems, we can take action, including launching enforcement cases or making recommendations for changes in the rules that protect residents and their families.
We want to hear your views and experiences
We want people to get in touch to tell us about their experiences, so we can understand what issues care home residents and their families face, and how widespread they are.
We would particularly like to hear if you've encountered consumer protection issues such as unexplained or 'hidden' charges, unexpected fee increases, confusing requests for 'top-up' payments, or occasions when you feel that complaints have not been handled fairly.
You can use our reporting page to tell us about any experiences you may have of these sorts of issues. Please also encourage others who have dealt with care homes to read and comment on this post or get in touch with us.  Responses will be most useful to us if we receive them by 16 January 2017 so we can take account of them in our investigations.
For more information on the CMA see our homepage or follow us on Twitter @CMAgovuk, Flickr, LinkedIn and like our Facebook page.