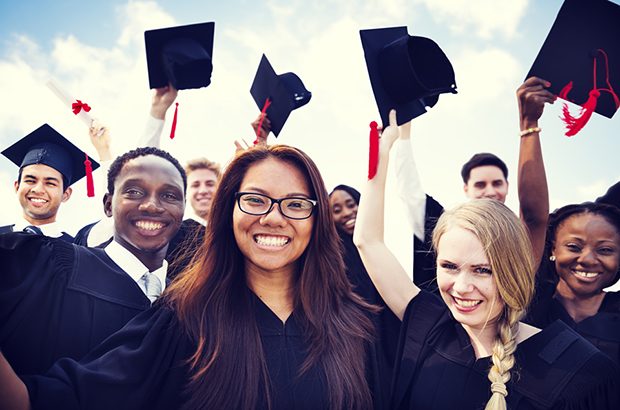 With students paying tuition fees of up to £9,000 a year, it's more important than ever that they get a valuable and rewarding experience at university.
This is why the higher education market in England must work in their interests.
A good market is one where students are empowered to make the right choice of university and course (or whether to attend at all), and where universities respond to students' needs.
We understand what makes markets work well – and when and how they can go wrong. We know that market structures, regulation, consumer behaviour, and the actions of suppliers all have an impact. This means we can help design regulation, which promotes competition on aspects that students care about in higher education, while also delivering on the government's wider objectives.
Making the market work for students
We recognise that competition is a familiar concept in the higher education market. In fact, our work suggests that the sector is already pretty competitive. Universities fight hard to win over prospective students, teachers, researchers and funding.
However, some aspects of regulation stifle competition. Currently, different types of university face different regulations. For instance, newer universities can have their Degree Awarding Powers (DAPs) removed following a poor 'quality review', but longstanding universities can keep their DAPs forever! This makes fair competition between newer and more established universities difficult, and reduces the competitive pressure between universities. In turn this means that some universities may have to fight less hard to provide attractive offers for students. In response to our recommendations to deal with this issue, the government is now proposing to introduce a single framework of quality regulation that applies consistently to all higher education providers.
Protecting students' interests
It's also important that providers are under pressure to deliver what students want. If universities fail to meet students' needs, they may see a drop in their student numbers and ultimately have to close courses or even whole institutions. This can be a healthy part of a competitive market as the threat of closure keeps universities focused on meeting students' needs.
However, a university closing down is likely to have a much worse social impact than when, say, a small shop has to close. Students may be left stranded. Because of this, government may be tempted to keep struggling providers open. If providers believe this will happen, the pressure on them to deliver what students want is reduced. This means that the government faces the difficult choice of leaving students stranded or reducing the pressure on universities to deliver what students want.
To address this, we recommended introducing a student protection requirement. This means that all universities have to have a plan to make sure students can complete their courses elsewhere in the event of university or course closure. This will protect students. It will also remove the need for government to rescue failing providers which can reduce the pressure on them to deliver for students. The government has taken on this recommendation, which is great news for students! Students will be protected, but universities still face pressure to deliver attractive options that appeal to students.
Making courses fit students, not the other way round!
The government wants to make it easier for universities to provide 'accelerated degrees'. This is where the same course is delivered over, say, 2 years rather than the traditional 3. For many students, other commitments, or simply a desire to get a graduate job more quickly, makes this an attractive option.
We have found that the main barrier to this is the way the fee cap works. At the moment, a university can only charge up to £18,000 for a course delivered over 2 years, whereas they can charge up to £27,000 for a course delivered over 3 years. This is the case even where the courses are identical! This means that universities have an incentive to make courses take as long as possible, even if students prefer faster courses. We have recommended that the fee cap is more flexible rather than being based on the duration of the course. We hope that government will take on this recommendation, so that students have more course options that are better suited to their needs.