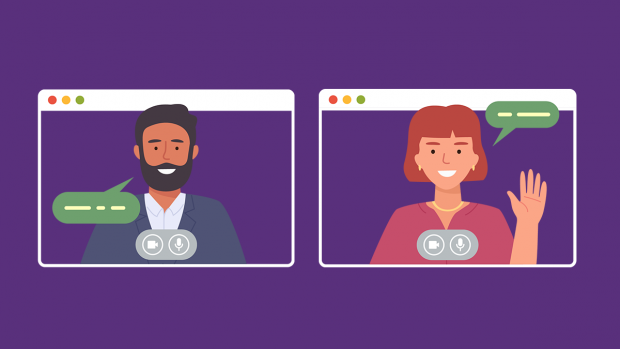 I don't think anyone would deny that, for many people, it has been a tough start to 2021. The ongoing pandemic, and restrictions we must observe to help beat the virus, aren't easy.
And doing so during the cold, dark winter days means that many people are finding it harder than last year to manage their mental health. That's why I think this year's nationally-recognised Time to Talk Day, on 4 February, has never been more relevant or important.
Time to talk
I know many of my colleagues at the CMA, much like everyone else in the UK right now, have a lot on their plate. They're juggling working and home-schooling; caring for extended family members as best they can; worrying about their own health or that of their friends and families; and grappling with the need to deliver important work when there is reduced staff availability.
And, of course, many have had the virus, are recovering from it, or tragically have lost someone they care about.
That's why I'm writing this blog, to urge all my colleagues, and anyone else who reads it, to follow the advice of this year's Time to Talk Day and do just that.
Make the time to talk.
The power of 'small'
Even the smallest conversation can be helpful - be that a quick message to a colleague, a virtual coffee break or making sure you block time in a busy work schedule for regular catch ups with your teammates.
The theme for this year's Time to Talk Day is "The Power of Small". The CMA's dedicated Wellbeing and Mental Health group's most recent meeting identified just how powerful "small" can be. By that, I mean you don't have to make sweeping changes to improve how you feel.
Short conversations, making sure you take regular breaks, getting outside in the fresh air while it's daylight, and knowing it's okay to say "I'm not okay" can all have a powerful impact during these testing times.
What we're doing at the CMA
The CMA has done a lot over the last few years to make sure everyone who works here knows their well-being is important, and many of the initiatives we've put in place are not only still available while we all work remotely, but are probably more valuable than ever.
We offer specialist employee support services to everyone working at the CMA and have provided dedicated advice to help colleagues look after their emotional well-being during the pandemic.
As I write this, we have trained 60 Mental Health First Aiders and 26 Respect Ambassadors to provide their colleagues with a compassionate and empathetic ear when they are feeling troubled or have an issue they need support to resolve. We have also rolled out a number of "smaller", but equally as important, initiatives like randomised coffee trials, 'tea and talk' sessions and hints and tips for staying connected in our currently disconnected world.
I want all my colleagues to know the CMA is not just committed to delivering great outcomes for consumers. We are also committed to supporting the mental health and well-being of everyone that works here.