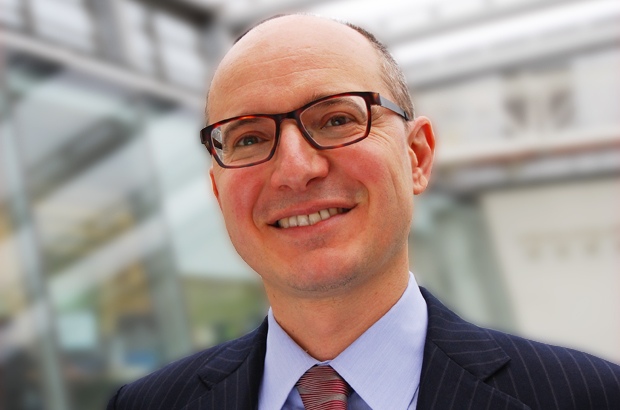 It's been an eventful period since our last Promoting Competition bulletin, and there's a lot to update you on.
3 years on
In April we reached an important milestone – completing our first 3 years as the UK's primary competition and consumer agency.
The merger of the Office of Fair Trading and the Competition Commission in 2014 presented us with opportunities to approach previously separate work – with the same overall purpose, to make markets work well – in a more joined-up and efficient way, whilst maintaining independence, rigour, fairness and transparency. Overall, I feel we can be pleased with how we have done.
We are, for example, better joined-up between the different parts of our toolkit. A recent example is carrying out a consumer law review as part of a market study into care homes and subsequently launching a consumer protection investigation.
So as a single agency, we've become more than the sum of our parts. You can read our Chairman David Currie's reflections on our first 3 years in this speech.
You can read more about our work in some of the biggest markets in the UK, including banking, pharmaceuticals, legal services and care homes in our latest annual report. We've also published our assessment of how much direct financial benefit we expect our first 3 years' work will bring to consumers: over £3 billion and well in excess of our target to deliver £10 of direct consumer benefit for every £1 we spend.
Another major milestone is also upon us: it's one year since we completed our review of the energy market – one of the biggest market investigations ever completed by a UK competition agency and the most extensive review of the industry since it was privatised over 30 years ago. Energy pricing remains a fiercely debated area of policy. But as Roger Witcomb, Chair of the Inquiry, said in a recent speech, we set out to re-energise competition within this market and we believe that the improvements that we've implemented, ordered or recommended will do exactly that.
You can also read a speech by the Chair of our other major market investigation, into retail banking, at the BBA Retail Banking Conference.
Enforcing the law, to protect consumers and to make markets work well, has continued to be a priority for us. We launched 10 new civil competition enforcement investigations in 2016/17, compared to 8 in 2015/16 and an average of 6.8 in the preceding 5 years. We issued 9 infringement decisions on companies for breaking competition law in 2016/17, compared to 3 in 2015/16, issuing fines totalling over £100 million. We also imposed the UK's first ever company director disqualification for breaking competition law – particularly important in underlining individual responsibility for illegal anti-competitive practices. Most recently we fined a lighting manufacturer for restricting online retail prices, and accepted commitments from an online auction platform to remove a range of restrictions that may be excluding rivals from the market.
What lies ahead?
We've got 14 Competition Act investigations underway, in markets from solid fuels and pharmaceuticals, so we anticipate more announcements in the coming months. And we'll conclude our market studies into care homes and digital comparison tools in the next 6 months.
Our consumer law enforcement is also progressing actively. For example last week we announced enforcement action against a number of online gambling operators because we believe people aren't getting the deal they expect from sign-up promotions and that operators are unfairly holding on to people's money.
And we also announced changes to how we will carry out market investigations in the future, so that we carry them out more quickly but without reducing their effectiveness.
Enforcing the law and carrying out market-wide reviews are important activities. But our capacity to carry out such work is influenced by the volume of merger investigations and regulatory appeals before us at any one time – vital work over which we have no discretion. We currently have a high number of in-depth 'phase 2' merger investigations underway and we've also seen a high number of regulatory appeals.
Recent developments include:
Finally, with Brexit negotiations underway, we've continued to consider the potential implications for the competition and consumer protection regimes, and for the CMA. It does appear likely that exit from the EU will bring the CMA a bigger role still, further expanding our existing position as a leading global competition authority.
Transition to new arrangements will require careful planning, including how to handle ongoing cases and how to ensure that the CMA is sufficiently resourced for a greater caseload. We'll play a full part in assisting the government's preparations for Brexit, though our principal focus continues to be on delivering our duties under the existing legal framework to ensure that consumers and businesses get a better deal and are protected from anti-competitive and unfair practices.
Subscribe to our blog for updates and follow us on Twitter @CMAgovuk, LinkedIn and like our Facebook page.