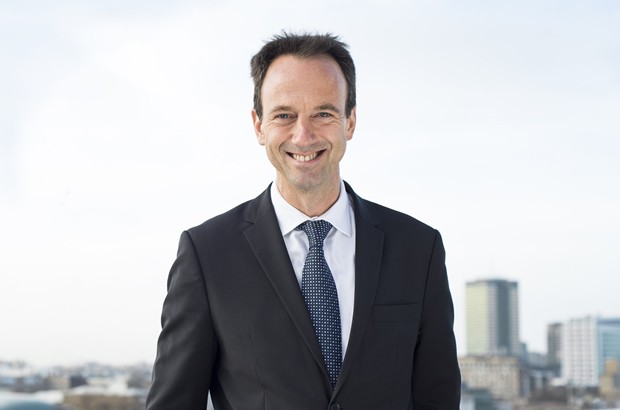 Last month we published our final report following our 2-year energy market investigation, so this is a good time to reflect on the most comprehensive investigation into the sector since privatisation.
Our investigation found that customers have been paying £1.4 billion a year more than they would in a fully competitive market, and that 70% of domestic customers are on the expensive standard variable rate tariffs and could save over £300 by switching.
We're going to make sure that customers are alerted to better-value deals, and we'll make it easier for them to switch. Suppliers will have to give Ofgem details of all customers who have been on their default tariff for more than 3 years. This will create a secure database to allow rival suppliers to contact customers by letter offering better deals. Price comparison websites will also be given the chance to play a more active role.
And for those customers on prepayment meters, whose options to switch are far more limited, we'll cap their bills until the roll-out of smart meters allows these customers to access better deals.
Among the 30 wide-ranging measures to be brought in following our review are technical and regulatory changes to modernise the market, to make energy transmission more efficient, and to give Ofgem greater power to ensure competition thrives. Together, we believe they can transform the market over the next 4 years.
We've published a short overview and a range of other materials that explain our findings and changes. We'll also shortly publish a timetable that sets out how and when we'll implement these remedies over the next 6 months.
Improving the competition regime
Last month, we also published our response to the Department for Business, Innovation and Skills' consultation on options for refining the UK competition regime. The government recognised that our work to date has achieved significant benefits for consumers and has helped to prevent damaging business practices. We're not complacent about the need to do more, quicker, to make markets work even better for consumers across the UK. We have an ongoing programme of work to achieve this, but we welcome the chance to complement this by exploring with government whether there are ways to further improve the regime.
Two years in, while there isn't enough evidence to support radical change, we agree it's the right time to explore incremental changes that would help the CMA and the competition regime as a whole to continue to make big, positive differences in people's lives, as quickly as possible.
Keeping up the pace
We're continuing to act on our commitment to step up enforcement, completing 3 competition enforcement investigations in the past 6 months, and opening 7 new ones. And we'll reach some important milestones in other enforcement cases in the coming months.
We've also built on our track record of influencing domestic and international policy, by responding to the government's consultation on privatisation of the Land Registry. This consultation sparked an unprecedented level of interest in the Land Registry, and you can read about our perspectives in our blog.
Looking ahead
While the energy market investigation is drawing to a close, we have a lot to do to ensure our remedies are implemented well and in a timely way.  We'll reach important milestones in other major markets projects, notably publishing our interim report in our legal services market study in July and the final report in our retail banking market investigation in August.
And like many other government departments and agencies, we'll need to provide expert advice as the government works through the implications of the referendum vote to leave the European Union, and draws up future plans. There's no immediate change, and in the meantime we'll continue to carry out our responsibilities as the UK's primary independent competition and consumer authority, within our current legislative framework. Firms must continue to abide by their obligations under UK law, including those derived from EU law.
As many of you will be aware, I'm leaving the CMA in early July to join the Department of Energy and Climate Change. I'm most grateful to Chairman David Currie, my colleagues on the Board and the Executive Team, and all of our talented and hard-working staff, for the support shown to me throughout my time at the CMA. I'm proud of what we've been able to achieve together for UK consumers and businesses. I'm lucky to be able to hand over to Andrea Coscelli as acting Chief Executive.
For the CMA as a whole, I'm really pleased that the agency has made such a good start. I'm very encouraged by the increased volume and pace of enforcement, and the pace and robust, evidence-based decision-making in our mergers and regulatory appeals.  This is in addition to the clear impact we're achieving through public advocacy. I also believe our energy and retail banking market investigations will over time be recognised as game-changers for the way those critical markets function in the UK.
But we're still a young agency and we must continue to engage, to learn, and to challenge ourselves to raise our game relentlessly.
Keep up to date with our work, or get in touch through our homepage, Twitter @CMAgovuk or our LinkedIn pages.